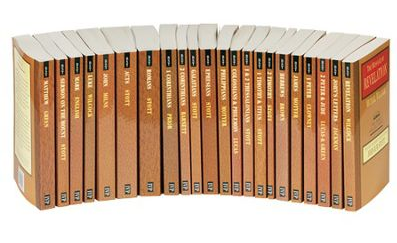 The Bible Speaks Today series has been widely acclaimed for its combination of scholarship and application. Now its bestselling New Testament volumes are made available in electronic form. All who preach and teach the Word of God, or who want to study it earnestly, will benefit from these superb studies and the technology that now supports them.
The Bible Speaks Today series, according to John Stott, is characterized by the following threefold ideal:
Expound the Biblical Text with Accuracy
Relate it to Contemporary Life
Make it Readable
The equivalent print editions in this collection are over 5,700 pages. And now, with Logos Bible Software, you can search every page for a passage or topic in only seconds.