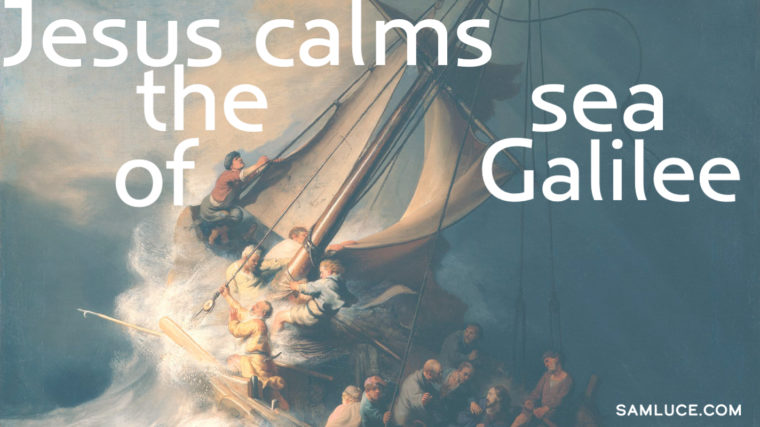 My favorite artist is Rembrandt because of his story, his use of biblical imagery, and the fact he places himself in the paintings he paints. This is what good art does it envelopes you; it swallows you and emerges you into its story. My favorite painting of his is the Return of the Prodigal Son. It's been the background on my iPhone for four or five years now. I put it on my phone because I wanted to be daily reminded that I am prone to wander like the son, that I growing up in the church and never leaving home left home on my heart, and lastly, I'm called to be the father who loves both those who have wandered far from home and those who have wandered while never leaving home. The gospel points out my sin points me to Christ, and redirects me to run toward sinners.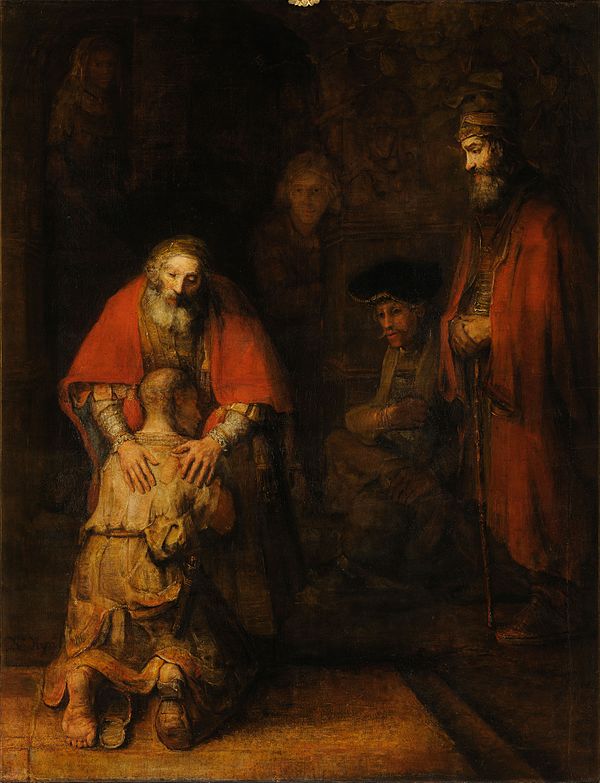 I recently replaced it for the time being with Christ calms the storm. A painting that depicts arguably the best depiction of God's trust in His Father and our trust in ourselves in all of scripture.
The biblical scene pitches nature against human frailty – both physical and spiritual. The panic-stricken disciples struggle against a sudden storm, and fight to regain control of their fishing boat as a huge wave crashes over its bow, ripping the sail and drawing the craft perilously close to the rocks in the left foreground. One of the disciples succumbs to the sea's violence by vomiting over the side. Amidst this chaos, only Christ, at the right, remains calm, like the eye of the storm. Awakened by the disciples' desperate pleas for help, he rebukes them: "Why are ye fearful, O ye of little faith?" and then rises to calm the fury of wind and waves. Nature's upheaval is both cause and metaphor for the terror that grips the disciples, magnifying the emotional turbulence and thus the image's dramatic impact.

Michael Zell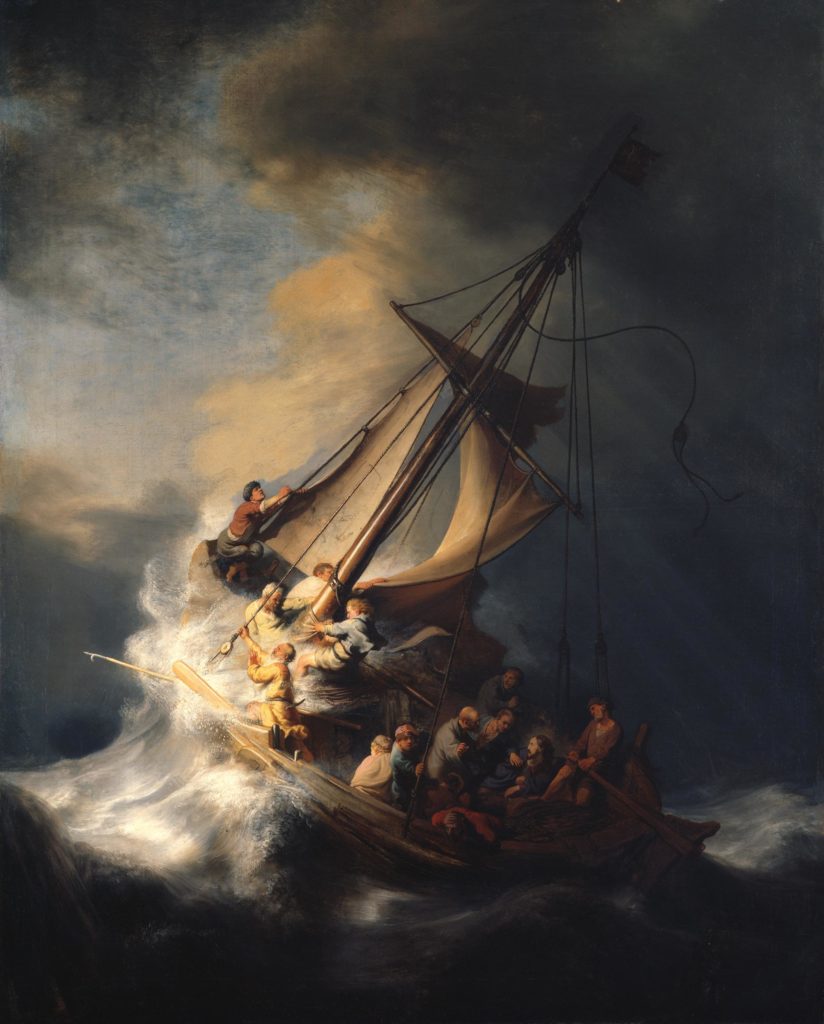 There are many ironic elements of this masterpiece. The first is the fact it was stolen in 1990 from the Isabella Gardener Museum in Boston. Most experts believe it to be the work of organized crime to be used as ransom to free jailed crime bosses. The irony is that since it was taken, there has been wave after wave of stolen peace in our lives and in our countries collective experience. I do not believe that the theft precipitated our lack of collective peace. It is only a cultural artifact that points to our loss of peace by righting our ship on our terms.