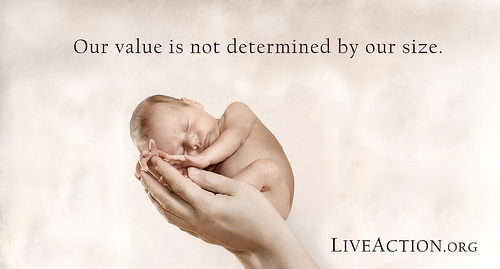 A few months ago I was in a Chipotle in New York City with my wife. We were doing our best to keep to ourselves and not make eye contact so as to fit in with the natives of New York City. As we were successfully avoiding eye contact there was a group of college students that were sitting next to me they started talking about abortion. What brought me into the conversation something I don't typically do was the fact two of the three were self-professing Christians the third was Jewish.  They were discussing abortion and if it was ok, one of the Christians said that he could prove that abortion is ok from a biblical perspective.  I could hold back no further I joined the conversation uninvited because I had to speak for those who literally can't speak for themselves. I found myself unintentionally using my friend Dr. Scott Klusendorf's SLED defense. It is a powerful defense against those who argue that a baby is not a baby and just a collection of tissue.
Here is Dr. Klusendorf explaining his SLED method in less than three minutes. I beg you to carve a few minutes to inform yourself for the next conversation you may have with those contemplating having an abortion or those advocating that abortion is a viable option.
Today let's stand with the Evangelical community as they are marching on Washington to pray, and bring awareness to life. It won't get the coverage that the Pro-Abortion "Woman's March" got but what matters is that we continue to fight for the life of babies that are taken daily in this country due to the gods of ignorance, convenience, and pleasure.