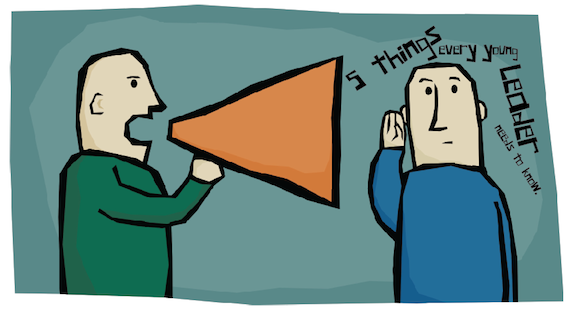 Listen: The most important skill you can develop is the ability to listen.
Bonhoeffer says in his book on Christian Community called "Life Together"
So often Christians, especially preachers, think that their only service is always to have to "offer" something when they are together with other people. They forget that listening can be a greater service than speaking.

Bonhoeffer, Dietrich Life Together
Learn to listen: One of the most difficult lesson to learn as a young leader is knowing when to speak and when to be quite. Listening is a skill that must be learned if you are to be effective as a leader and if you are to reflect the heart of God. It's so easy to fall into the trap of giving people answers to their problems or what we perceive their problems to be. Sometimes the best thing you can do is to say that you are sorry and that you will pray for them or to say that you don't have the answer but you know someone who does. Pat answers can produce a shallow simple faith that when tested will always bend and will often break.