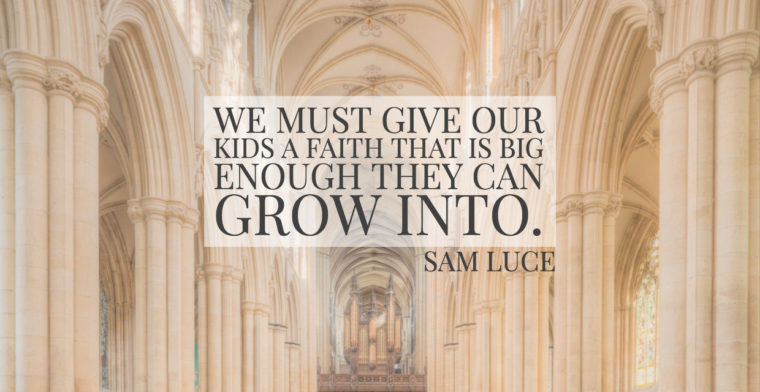 When I was a kids pastor at the ripe age of 21 I did then what I find unthinkable now. I wouldn't sing Christmas songs in kids church and never would sing hymns. As I think back I can't even remember why I felt that way. I think I felt that kids wanted to have fun and Hymns were above their pay grade. I think I thought Christmas Carols were things you heard in stores not songs of praise sung in church. What changed my perspective was being in the same church for 20 years. Seeing the kids grow up that I had taught in preschool I realized that I had made a couple of mistakes.
One mistake was thinking that fun mattered more than substance. If I made it crazy enough they would come back. I'm all for fun but not at the price of substance. The other mistake I made is I thought I was helping kids with the faith that they need today rather than preparing them for the faith they are going to need. As kids pastors, we have to give them a faith for today but we also have to prepare them for the faith they are going to need.
  We must give our kids a faith that is big enough they can grow into. Kids also need to be connected to the history of our faith. The need to know that God loves them, yes, but many people have lived a life of uncompromising faith they can to by God's grace.