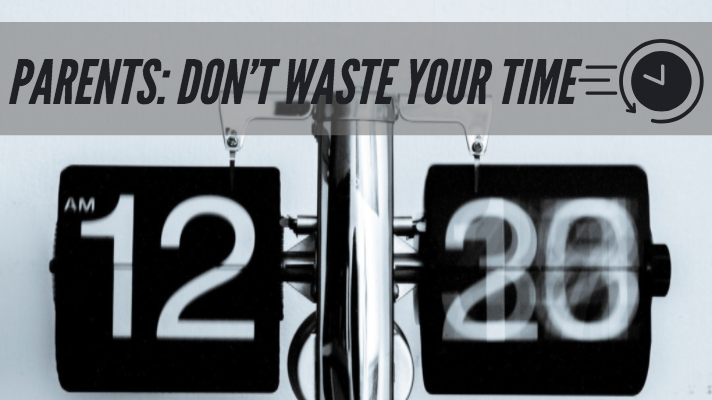 Parents my second challenge is not to waste your time. My first challenge was not waste your devotion. Don't waste your devotion is a simple challenge to parents to live their faith in the light of day.
My challenge to parents is threefold.
Don't waste your devotion.
Don't waste your pain.
Don't waste your time.
Don't waste your time means that you as a parent understand that your time is limited and that your time is crucial. You understand that our time with our kids goes really fast and your influence huge but diminishes over time. You have to use the time and the influence that you have while you have it because where you spend your time and how you spend your time shows your kids what is valuable to you and important to them.
We love our kids and want what is best for our kids so we take them on the best vacations, throw elaborate birthday parties and drive them all over for sporting event travel teams. Are these wrong? No. Can they give our kids wrong idea about what is most important to us and most valuable to them?  Yes, I think we can. We must invest our kids time in things that are eternal. Take them on great vacations, but walk them through a catechism. Throw them a great birthday party but teach them to be generous with their time and money. Put them in sports but teach them that nothing can replace a community of faith.
How do you intentionally invest your kids time in what matters most?