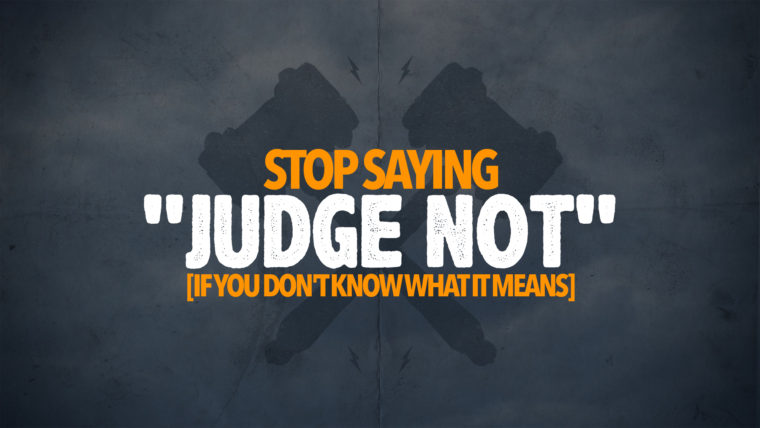 We live in a culture that no longer sees its sinfulness but is saturated by relativism and tolerance. It wasn't that long ago that you would attend a sporting event, and someone had a John 3:16 sign they would hold up for the camera. It wasn't long ago that nearly every child in America knew one verse by heart,  John 3:16.  Matthew 7:1 has replaced John 3:16 in our nation's life and practice, particularly in personal and social media conversations. Judgment is out tolerance and love are in.
If "Judge not lest ye be judged" was an issue in the 20th century than it has become a monster in the 21st century.
Dr. Martyn Lloyd-Jones explains "there are many who say that 'judge not' must be taken simply and literally as it is, and as meaning that the truly Christian man should never express an opinion about others. They must do no judging whatsoever, that we must be easy, indulgent and tolerant, and allow almost anything for peace and quiet and especially unity …they say, what is needed today is unity and fellowship."
What Christ is proclaiming in his sermon is not the absence of conviction for the sake of unity.