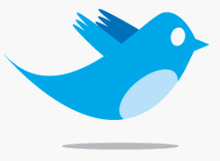 I get asked this all the time. When I decided to do this why I series I knew I wanted to do a post on why I twitter. The brilliant thing is in the past two days 2 people much smart than I have written about this very thing.
For me twitter does 3 things.

1. Helps me stay connected to trends and what's going on as well as to friends.
2. Helps me network faster – Facebook takes to long.
3. Helps me be a better writer. I have always been a fan of short – twitter is HNL (wHole Natha Level)
Here is what Kem Meyer had to say about why she twitters.

You see, Twitter is one practical illustration of how we've moved past the industrial age through the information age to the interconnected age. But, naysayers are still calling it silly and dumb. Hello. Anything can be silly and dumb–depending on how it's used.

Jennifer Blanchard wrote a great post on how twitter helps you be a better writter. Here is what she had to say on Copyblogger.com.
Twitter can make you a better writer. Here's how.

Twitter forces you to be concise

If you've ever used Twitter, you know that you have 140 characters to say whatever you want to say. Now keep in mind, I didn't say 140 words—or even 140 letters—I said 140 characters.

That's not a lot of room. Letters, numbers, symbols, punctuation and spaces all count as characters on Twitter.

What all of this means is, you have to be concise. You have to know exactly what you want to say, and say it in as few words as possible.

Many writers, however, are "wordy" and often have long, drawn out descriptions and sentences, so it can be pretty difficult to create a message that's only 140 characters.