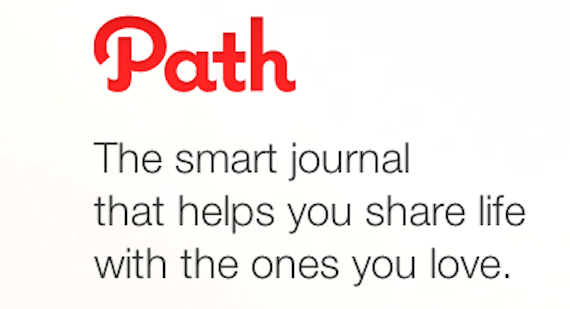 I am not sure what it is about social media that no one is on that I find so attractive. I left MySpace at the hight of it's power to head for Facebook. I left Facebook for twitter and have flirted with Google+ A couple of days ago "Path" came out. So far I really like it.
Here's why.
1. BEAUTIFUL iPhone interface
2. It's more intimate. Yah I did it I said social media and intimate in the same sentence. You are limited to 50 friends. 50 friends is amount of friends you can keep up with unless your avatar is a wheelbarrow of cash.
3. You can share what music you are listening to. I love music and discovering new music.
4. Because it's limited to 50 people I feel more comfortable saying no to some people and more comfortable sharing more of my life that I just won't ever do on FB
5. It gives you the ability to share on FB, Twitter, Foursquare and tumblr at the touch of a button.
What I don't like. Hyperlinks are not clickable.
All in all. Well done path. Well done.