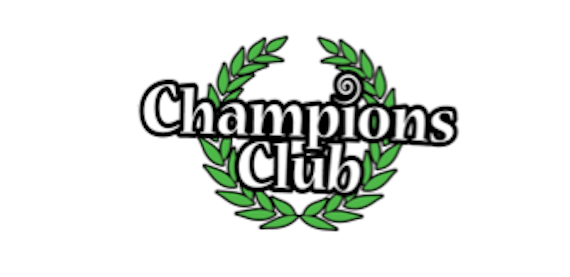 When it comes to starting a special needs ministry or anything in life that is worth doing the hardest part is knowing where to start. The first thing that you have to do is deal with the ignorance factor. This is so huge because I believe ignorance is one of the biggest reasons churches don't have a more comprehensive ministry to families with special needs kids.
How do we overcome ignorance?
You will never have a burden for something that you know nothing about. I don't care who wins the Stanley cup or the Gray cup but I can watch the Oakland A's play the Twins and hang on every pitch. Why? Because I understand and am a passionate advocate of baseball. When it comes to special needs ministry I think most children's pastors are in up to their neck in typical family problems. The thought of special needs anything paralyzes us and we don't know what to do. We are afraid to say the wrong thing to do the wrong thing and hurt families that are already facing huge obstacles. What changed for me. My pastor went to conference and met Craig Johnson. He came back and said he wanted to start a ministry to kids with autism. I will be honest I was less than enthused. Why? Ignorance. A few weeks later I had the privilege of sitting with Craig at a conference and hearing his story I was moved beyond words. Hearing him talk and describe his passion for ministering to special needs families was moving. It was also very personal because Craig has a son who is on the Autism spectrum. I went back to my room and just sat there overwhelmed but this time it was a different kid of overwhelmed.
Craig said a few things in that meeting that really stuck out to me and helped me with my ignorance problem.

1. He said The divorce rate is much higher for families with special needs
2. Parents are looking for you to solve all their problems they just need hope.
3. How can we create such amazing environments for typical kids and totally neglect the families of kids with special needs.
4. There is amazing favor that comes when you minister to kids with special needs, because I believe you tap into the heart of Jesus.
As we talked Craig began to tear up he said that as a parent with special needs it was overwhelming to him that we would even consider doing something for kids that have special needs.
I walked away from that meeting not condemned not defeated but challenged encouraged and freed in a way that I have never felt before in my life. I may never understand the difficulty that parents with special needs face but the more we understand the heart of God for the overlooked and began making steps toward doing something God always supplies. We have started the conversation at two of our campuses and I have been amazed by the closeness of the autistic community. I have also been amazed by the eagerness of people to be involved.
The first step to defeat the ignorance issue is to sit down with someone who has a special needs child and ask how can I help. I know many of you have left comments on my earlier post talking about how a ministry to special needs kids will take time, money and talent from your ministry to typical kids. I don't agree. From what I have learned and am still learning anything we can do will make a difference. The scope and size of the ministry will be determined by your senior pastor more than you as a children's or family pastor. If you senior leadership is behind it the scope widens. If it something you as a family pastor or kids pastor are pushing I say push and do what you can do. The families in your church need hope. There more people in your church that are affected by Autism and other disabilities than you will ever realize.
How do we defeat ignorance.
1. Read
2. Talk to people like Craig Johnson and  Amy Fenton Lee
3. Do what you can do.
4. Ask questions.
5. Step into the pain because these kids are worth it.