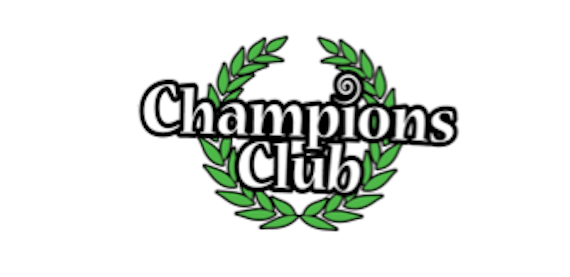 This spring we are hoping to be opening the first of our Champions club's in our Albany campus. We hope open one in our Utica Campus in a little over a year.
What is a Champions Club? Glad you asked. The Champions Club is Lakewood Churches ministry to kids with special needs. It was started by Craig Johnson because he had a simple thought that has haunted and challenged me since we first met in person. His question was this. "How can we put so much money and time into building environments for kids and offer little to nothing for kids who have special needs?" It was through being parents of a child with Autism and being a Children's Pastor that Craig decided that God was calling him to do something significant.
After speaking to Craig at a conference we are both attending I called him up later and asked what our "next step was" He told us we should fly out to Houston to see Champions Club in action for ourselves. I am so glad I did. Seeing Champions Club in action was a powerful experience.
They created some very specific spaces for their kids. Here are a few of their spaces.
Sensory Room
Spiritual Therapy Room
Physical Therapy Room
What made Champions Club so special? I thought it would be the large budget that Lakewood would have for this ministry. It wasn't. From seeing what I saw I really believe with my whole heart a church of any size could have a champion's club and start helping kids and families that are so often overlooked.
Here is why a Champions Club isn't just a mega church thing.
1. It's about team more than money. – The team was amazing Craig and Clayton have put together a dream team of everyday hero's who work regular jobs and serve in Champions Club during the weekend. Money is not the end all for your kids with special needs it's surrounding them with people who love them and their families. People who are filled with hope and freely dispense it to others.
2. It's a whole church thing – Every kids pastor needs to think about kids with special needs. Every kids pastor in my mind needs to do something for kids with special needs. But to have a world class ministry to special needs it has to be a church wide ministry.
3. It really doesn't take as much money as you would think.
4. Provision always follows clear vision – Many people I have talked to said it takes to much resource and man power. I believe that when you minister to kids and families that are often forgotten God will supply all of your needs.
5. If anything in our church needs to be orange it's special needs ministry. Special needs ministry is much more than watching a kid for an hour each week. It's infusing a whole family with hope.
If you have any questions I will try my best to help you. Craig has graciously allowed me to put out his email address for you to contact him directly if you have questions or are interested in starting a Champions Club in your church. Craig and Clayton are two of the most humble guys I know. They are passionate about the local church and about ministering to families with kids who have special needs. Craig's email is craig(at)lakewood(dot)cc