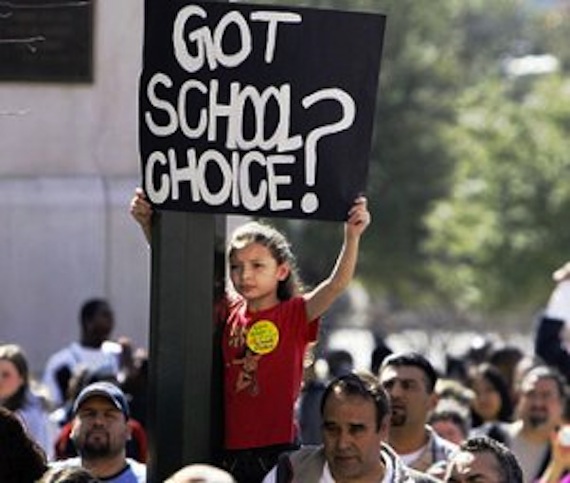 Before I went to the Orange conference I wrote a series of blog posts talking about why I think you should and should not send your kids to Christian, Public or Home School. I know a few people were offended by some of my posts, I never intended to be offensive in any way, my goal was to throw out the pro's and con's of each option. I wanted to close out the series with a few of my own conclusions.
1. Pray – Sounds simple but sometimes we forget to pray about the simple everyday things.
2. "Every Kid – Every Year" – Take the educational process one kid at a time one year at a time. Every option has it's pluses and it's minuses you have to know your kid and know what God has for each of them.
3. Don't be blind to the positives or the negatives of each option. – Forgetting this one will be a huge detriment to the welfare of your kids. Because you get so focused on defending your position that it's the only position that you will be able to see. When you no longer see the negatives you don't take the steps to counteract them.
4. Why you do what you do matters – The reasons that you do something is as important as what you do. If you are trying to protect your kids from pain and from the evil influences in their life I think you are doing them a huge disservice trying to teach kids about the evils of Santa, the Easter bunny and Halloween doesn't teach them about how to live the power of the gospel every day. Do I want my kids to experience pain, no, but I realize that sheltering them from pain does not give me the opportunity to walk them through it and to ultimately point them to Christ.
5. Never assume what you are doing is the ONLY way.  We send our kids to public school I don't think it's the only right way. I am totally open to either Home Schooling or sending them to Christian school. We want our kids to grow up being examples to the wold of what a Gospel centered kid looks like and I know you do to.
Through this whole series my motives have been pure I really want to help parents make the right decision for them. I simply tried to point out the pro's and con's of each system as I see them. It's unfortunate that a few homeschool advocates felt that I was attacking them. I do want to thank everyone who left a comment, talking through things and offering your perspective has been valuable to me and to the community as a whole thanks.