Champ Thornton released his first book in this series, The Radical Book for Kids, nearly nine years ago. Our family enjoyed this book. It was a unique take on theology, Church history, science, history, and random fun facts and activities. It was filled with truth that was captured in beautiful illustrations.
The follow-up of Thornton's book was more of the same. (Here is a link for 40% OFF!!) I love how Champ connects the beauty and the mystery of our world to the greatness of our Creator. His work in this book reminds me of Abraham Kuyper's famous quote:
"There is not a square inch in the whole domain of our human existence over which Christ, who is Sovereign over all, does not cry, Mine!"
Champ has something for everyone through engaging graphic layouts for various activities and subjects. He has a unique blend of curiosity and gospel fluency as a parent or ministry leader looking for activities or a model for scripture engagement in a fun and relevant way.
Something for my girls
Here is an example of a section my daughters would enjoy. One of my daughters is an avid baker and would find herself drawn to the recipe but would also learn about foods mentioned in the Bible. What is so great about this particular lesson is the 4D nature of the lesson. You will learn facts about food in the Bible but make biscuits and do something to remind them of what they learned. Finally, they will smell and taste the biscuits they made, and those smells and flavors will cement truth in the heart and senses of any young baker with a passion for knowing the truth.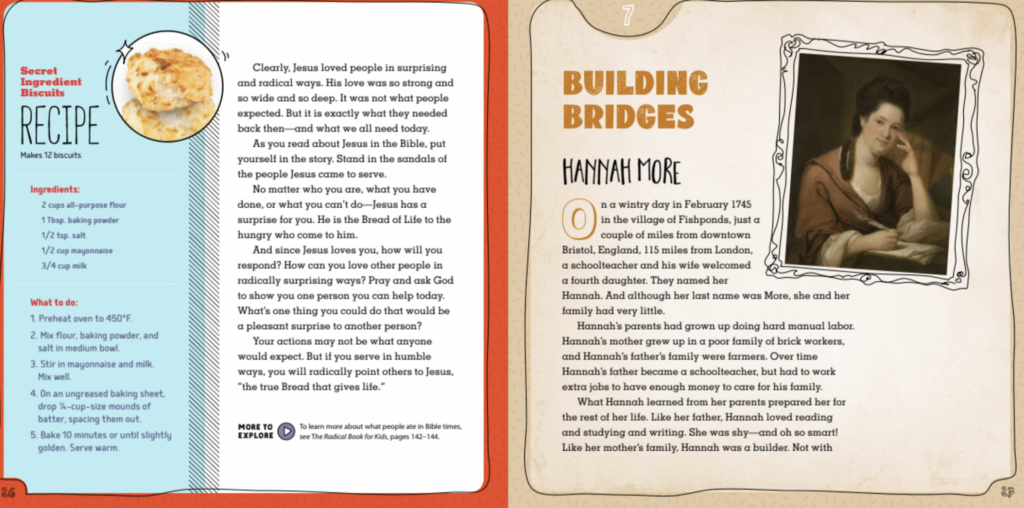 Something for my boys
My boys loved joke books. They would read them on road trips and laugh out loud. They would read me the knock-knock jokes and try to get me to guess the punch line. My boys are older now, but they would have loved this section in Champ's book. How cool that our God cares about the essential parts of our world and loves to hear us laugh. I know, as a parent, there is nothing better than hearing your kids laugh without restraint. The unbridled joy of young laughter is something I will miss as our kids grow up and move away.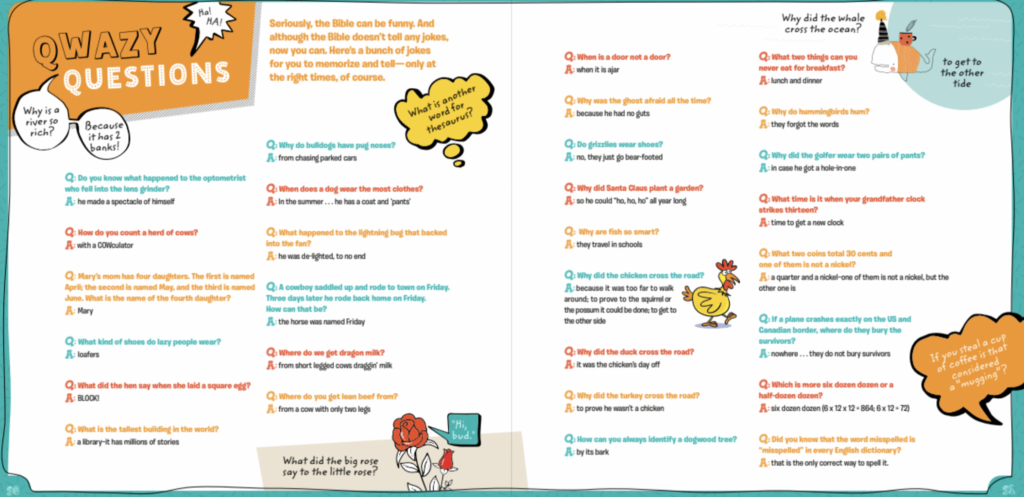 Something for all of us
Champ's grasp on Theology is solid. This isn't something you always find in Christian books for kids. Often adults writing books for kids do those kids a disservice by writing the truth about God that is so simplified that it loses the heat and the light that orthodoxy brings. As someone who has worked with kids for over two decades, I can tell you kids can wrestle with deep things. We honor them and praise God when we speak clearly and directly to them about the deep things of God and when we discuss their need for God's mercy and endless supply.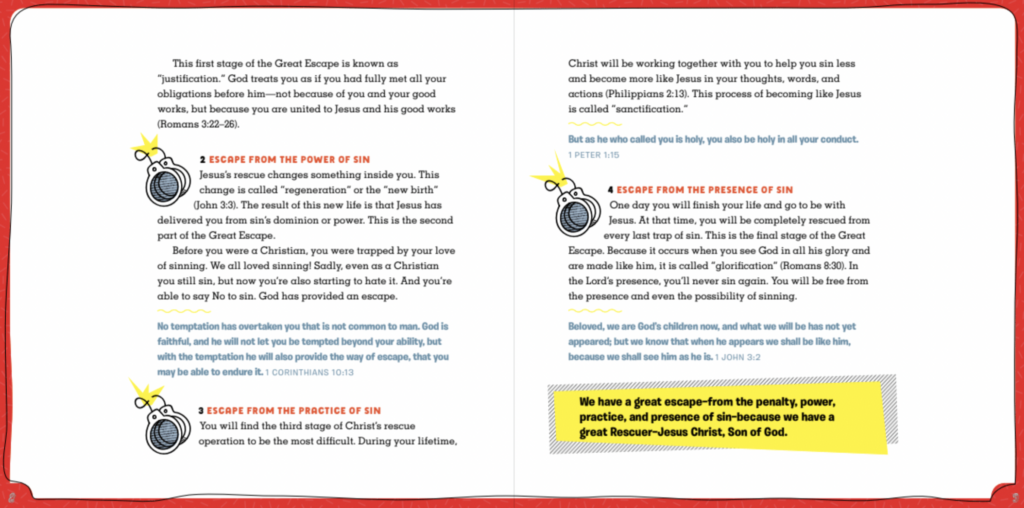 Christian Worldview
Finally, Champ does something that is going to be increasingly important. He addresses worldview issues our kids are facing and will face one day. With the increasingly secular culture, we find ourselves immersed in the need for our kids to recognize the lies we hear and tell ourselves. The only way for us to see them as lies is to place them beneath the blazing light of truth. Champ does that throughout his book with both wisdom and grace. Your kids need to know how to respond to lies like "Love is love," "You are enough," and "Follow your heart."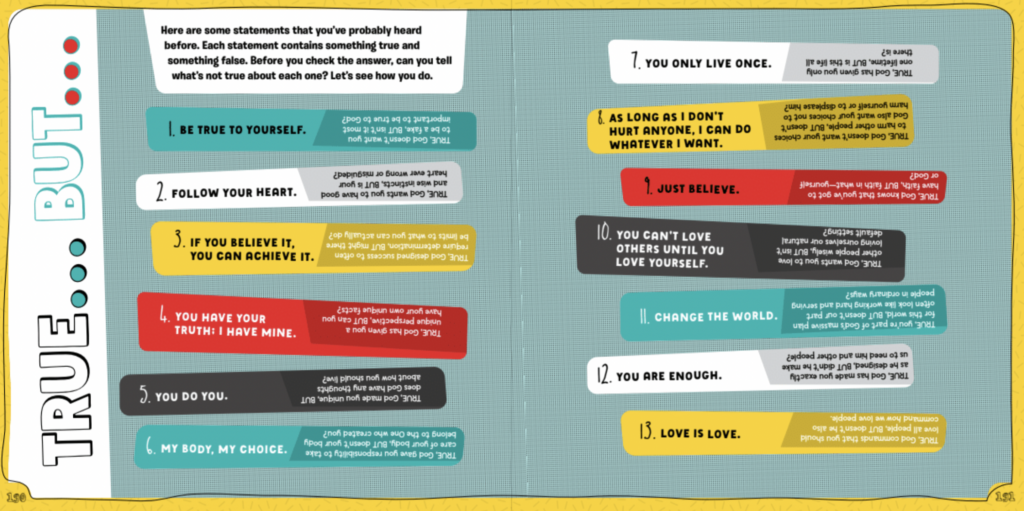 I highly commend Champ's book to you. It is a book you can either walk through with your kids as part of your bedtime routine, or it can be a book you hand to them, and they can enjoy the beautiful layout that contains life-giving truth. I pray that the effort my friend Champ expended will encourage your child to see everything in light of the saving mercy of Jesus.