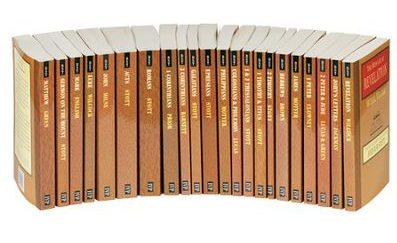 The Bible Speaks Today series has been widely acclaimed for its combination of scholarship and application. Now its bestselling New Testament volumes are made available in electronic form. All who preach and teach the Word of God, or who want to study it earnestly, will benefit from these superb studies and the technology that now supports them.
The Bible Speaks Today series, according to John Stott, is characterized by the following threefold ideal:
Expound the Biblical Text with Accuracy
Relate it to Contemporary Life
Make it Readable
The equivalent print editions in this collection are over 5,700 pages. And now, with Logos Bible Software, you can search every page for a passage or topic in only seconds.
The Bible Speaks Today is an incredible resource for those who study the bible for the purpose of teaching it to others. The scholarship is phenomenal. The general editor of the series was John Stott who is widely respected everyone. He oversaw the project in terms of direction and cohesion. He personally contributed 8 of the 22 volumes.
I own many linguistic commentaries while they are very useful they are not really geared toward the average everyday reader that wants to dive deeper into God's word. Here is where this series shines. It has incredible scholarship but it is also intensely practical. To pull something a-part and make it understandable to the average person is not an easy task as you really have to understand what you are talking about so as not to oversimplify or overcomplicated.
Dr. Marc Axelrod had this to say about John Stott's commentary on Romans in this series and I couldn't agree more.
John R.W Stott is one of the best scholarly pastors in the world because of his academic zeal coupled with a shrewd sense of how scripture applies to our lives. This really comes through in his Romans commentary. After a brief introduction where he describes how the book of Romans has impacted great Christian people of faith like Martin Luther, John Wesley, and Karl Barth, he dives right into the text. He identifies Romans 1:16-17 as the main theme of the book, and he teaches the federal headship of Adam in Romans 5. He sees Romans 7 as the present experience of the struggling believer, and he sees Romans 9 as teaching God's unconditional election of certain people to salvation and others to specific roles in redemptive history if not salvation (Pharoah, Esau).
The book is a treasure trove of good thoughts for preachers of the Romans to consider. It is highly recommended.
Why Get this series on Logos?
1. Cheaper – You can get it for $99.00 on Amazon it will run you well over 200.00 bucks.
2. The ability to search for anything – You can search for things in Logos and it shows up instantly.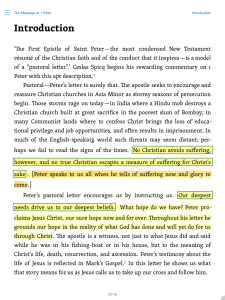 3. The ability to share things on social media – I like to share things I am reading and studying. Doing this in Logos is drop dead simple.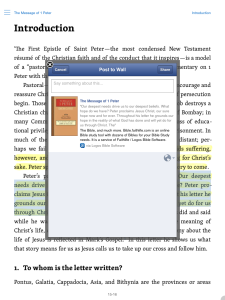 4. The ability to have multiple windows open at once
Logos adds another dimension of speed and clarity you don't get with paper books alone. Below is a short video showing the power of the Logos system.