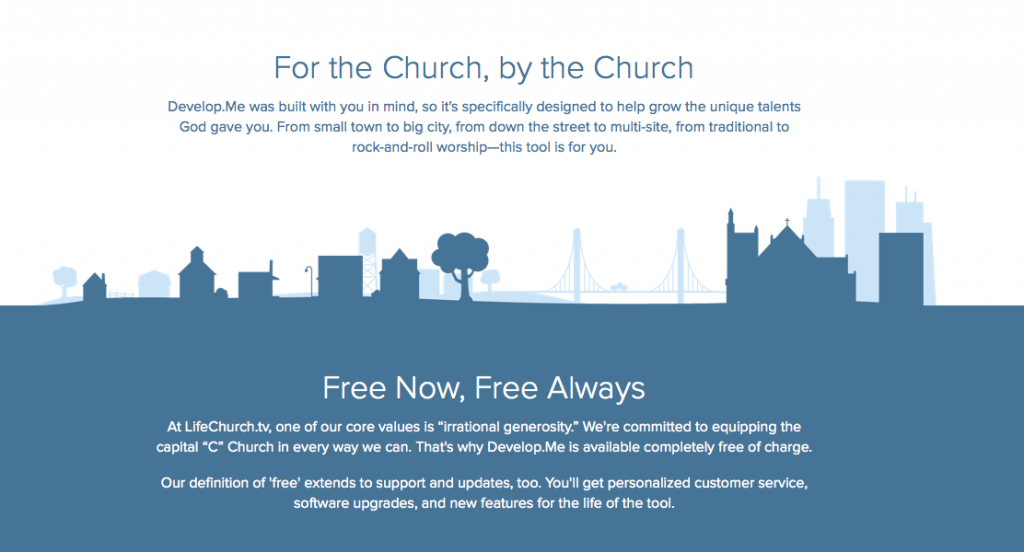 Looking for a great tool to help you develop those you lead. Develop.me looks like just the thing for you. I was really excited when I realized that the development strategy was goal based and not numbers driven. Helping your team meet their goals both professional and personal will go a long way in creating trust and building a stronger team.
Here is the best part its free. I love the passion and the vision the people at Lifechurch have. Their passion to for excellence within their church but also beyond their church is tangible. I have met a few lifechurch staff and am always blown away by their continued passion to learn and grow.
If you lead a team or are part of a team you definitely need to check out Develop.me
Here is a short video explaining what it's all about.