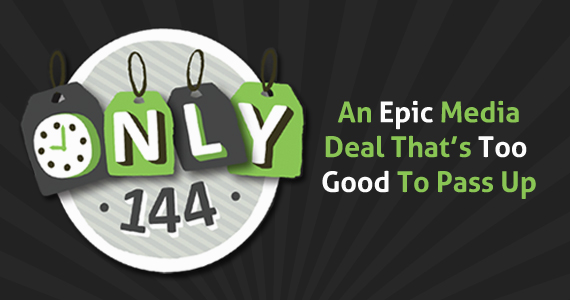 Win it before you can buy it! That's right. Here's the deal. The biggest Children's Ministry sale of the year starts Friday, January 13 and only lasts 144 hours. Check out all the details at ONLY144.com.
It features over $1,600+ worth of Children's Ministry resources for only $97.
Here's something cool for the first people who order:
The first person who orders will get a brand new Amazon Kindle.
The first 10 people who order will win the new PRAISE VBS Curriculum from GOFISH ($199).
The first 20 people who order will win the book Stretch by Jim Wideman ($15).
The first 50 people who order will win the MissionSix Superhero CD.
The first 100 people who order will win the iShine LIve DVD.
The first 200 people who order will win a YANCY CD.
Visit http://www.only144.com for all the details.
HOW TO ENTER:
To enter this giveaway, all you have to do is leave a comment with the answer to this question: What big goal do you have for your Children's Ministry this year? I'll pick one winner on Thursday, January 12 at noon (exactly 24 hours before the sale goes live) and announce the winner on this blog. So…what's your answer?