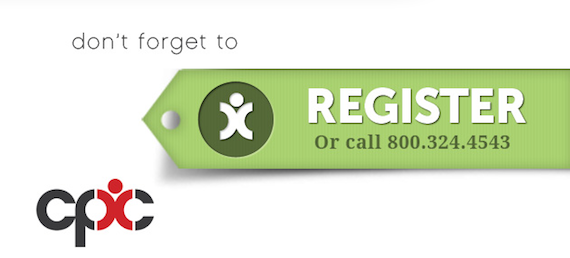 I am really pumped about attending Children's Pastor's Conference this winter. I have never been to a CPC conference before so I am really excited to experience CPC for the first time.  I have had many conversations with Michael Chanley the new Executive Director of INCM. He has a tremendous heart for the church and the future of children's ministry. Chanley is a networker and is passionate about connecting leaders and helping to create places were people can network grow and learn from each other. He is implementing some exciting changes that I think are going to make this years CPC the best one yet.
What are some of those changes.
1. A great mix of Veteran voices like Jim Wideman, Craig Jutila, and Reggie Joiner as well as emerging leaders like Jonathan Cliff, Gina McClain, Matt Mckee, and Justyn Smith.
2. Networking lunches were you can connect with speakers and other leaders
3. Intentional partnership with people like David C Cook, Orange, Standard, and Go Fish.
One of the things that makes CPC unique is that it isn't run by a publishing company. They won't be pushing any one curriculum or product but they are able to say here is what's out there use what fits your church. INCM has a real vision to serve the local church and that excites me I love the local church. I love hearing from and pouring into kids pastors from local churches. Another thing that makes INCM and CPC unique is their passion for equipping leaders in other countries. I don't think the church in America and especially conference organizations in Kidmin do enough to equip Kidmin leaders across the globe.
I love going to conferences I've never been to because I always meet people I never met. I am so looking forward to meeting you. If you are going give me a shout out and let's do coffee I would love to hear what God is doing in your church.
Here is an invitation from Craig Jutila check it out.

CPC 2011 Promo from Who Will You Empower on Vimeo.