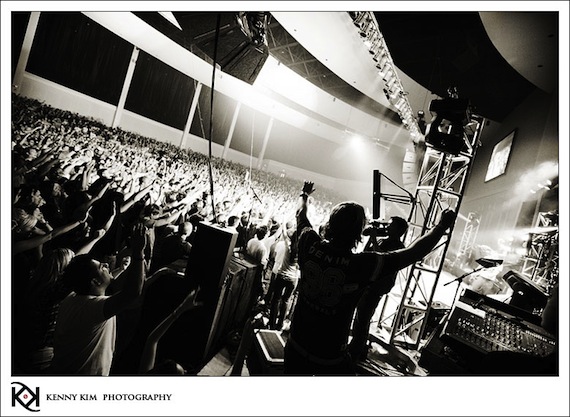 I talked to Yancy briefly tonight about worship and the huge role it plays in what we do. We often talk about curriculum and what we teach as we should but I'm not sure if we discuss the importance of teaching our kids how to enter into worship. Here is what we do and why we do it.
1. Opening song – We always start with a high energy song that is usually just fun and doesn't necessarily talk about God but gets kids moving and focused.
2. We take a few minutes to explain what are some of the ways we can praise God. What does the Bible says about what praise and worship is and why we do it.
3. 2-3 "Faster" worship songs – Our goal here is to help the kids have fun and still teach kids theology and prepare them to worship. We always try to pick songs that match songs that the Youth ministry does and Adult ministry does. I believe it's important that even though our environments are different that the songs we sing are speaking the same thing.
4. 1-2 worship songs – Our goal here is to teach kids to connect to God themselves. Every song we sing leads to this point where kids can connect with Christ and learn the value of worship in their daily life. We want to lead kids to a transcendent moment where God can move on their hearts.
5. We close in either General Prayer for the service or specific prayer for what we feel God wanting us to pray for, healing, strength, courage ect… we try to follow the leading of the Holy Spirit.