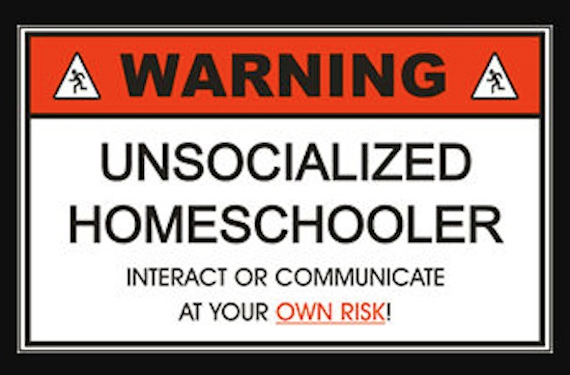 Here are my reasons for why you shouldn't homeschool your kids.
1. Limited exposure – I know some homeschool people see this as a plus I would say it's a negative it is very easy to be exclusive and introverted. One of the problems of surrounding yourself and your kids with people who think the same as you, is that you never allow kids to have their faith questioned. You present facts from one perpective and and doesn't ever force kids to flex their faith muscle. I believe that faith grows from push backs to doubts you face. I went to christian school and public school I found that my trust was tested more in a setting where all I had was my faith. Did kids mock me yes. I talked to my parents they helped guide me and I learned in those situations that I can trust God when I am with my parents and when I am separated from them.
2. Weirdness – One of the reasons many parents turn to Homeschooling is they feel that they are best suited to love and understand their children. I wholeheartedly agree as a father of 3. What concerns me is the attitude many homeschoolers have. I am not sure what causes it and want to say that not all families act this way but it seems at some point some homeschool families get a chip on their shoulder and seem look at those who send their kids to other schools with distain. I have seen many blog posts online of homeschool parents ranting. I think this produces attitude produces a weird spirit which in tern makes people who aren't homeschool glad they are not.
3. Quality of teaching – Some parents are amazing teachers others are not so great. I know that I excel in certain topics and could homeschool our kids until 6th grade 7th grade and above would get dicey. I want my kids to have a great education and I am not sure if I could teach my kids Algebra since my Algebra 1 teacher Mr. Johnson would throw erasers at me. Also if you read my blog you know I am a horrible speller.
4. Other Voices – I am a strong believer that kids need other people than just their parents speaking into their life.  In homeschooling this is not an impossibility but you do have to go out of your way to make this happen. In other school environments you have other people seeing things in your kids that you may or may not see. One of the things we tell our oldest is that a man is someone who speaks up for those who others persecute and look down on. That true religion is caring for the widows and the orphans. At my sons school there is another Kindergarten who is smaller than the rest of the kids. Some kids were teasing him about his size my son spoke up and told them to stop. When I heard the story I almost cried because I was so proud. It's one thing to stand up for your brother or sister who are being teased by another sibling it's a whole nother thing to stand up for a stranger. Then we get his report card it said he was doing fine academically and his teacher said he is "a dependable and kind boy" That is what every kid needs homeschool, christian school and public school they need other adults that want to see them succeed. Can you have that as a home schooled kid? Yes it's just more difficult.