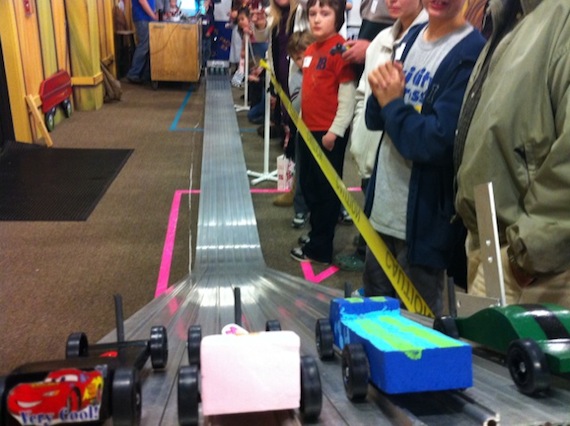 I had an idea come to reality last Friday. I have had this idea to help families connect create a shared memory but most of all give parents and opportunity to lead their own children to Christ.
Over the past couple of years I have been thinking about how we can use significant events to create a spiritual growth plan for kids and parents. One of the ideas I had for this was have fun family focused events that have a clear message and a clear call for salvation so parents can have an opportunity to walk their kids across the line of faith in a corporate setting.
The first activity we did was a Pine Car Derby. I thought this would be a perfect activity for two reasons. 1. It would require them to do something at home before the event. 2. It would be a fun event at the church were families could mix together and connect as well as cheer on the car they created.
The first thing I did was create a devotional that connected with my message at the end of the event. Parents were told to make the car and do the devotional with their kids. The parents were told to bring the finished car to the church to race them against other families. We provided the track, cotton candy, popcorn, water, juice. We also had crafts for younger kids, as well as a person and place to have a family photo done.
The event went really well. I was really happy to see people who had been part of our church for a while as well as many newer families attend the event, most of all I am grateful for one little boy who crossed the line of faith. Really that's what it's all about this whole night was fun but it was really for that boy that accepted Christ for the first time. We already have another one planed. Can't Wait!
I have decided to make all the fliers devotionals and message available to customize for your church should you decide to do a family event.  To download them click on the link below. If you download this family event packet and need help or have questions about how I did the event feel free to email me samuelluce(at)gmail.com