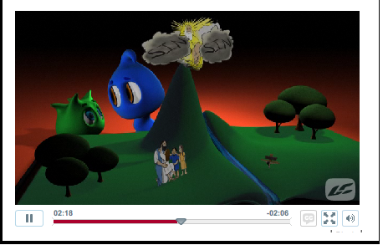 Click on picture above to be linked to the video.
A good friend of mine Gina Mcclain passed on this video to me it is something that Lifechurch.tv is working on. I thought it was quite clever. As a kids pastor you can never have enough tools to use and or pass on to parents. She was looking for some feedback to see what you kids pastor/parents think.
Here are a few questions to get you started. Feel free to add your own.
1. Would you use it?
2. How would you use it?
3. Would you like to see more tools like this
4. What age do you think this video targets best
5. What do you love.
6. What would you change.