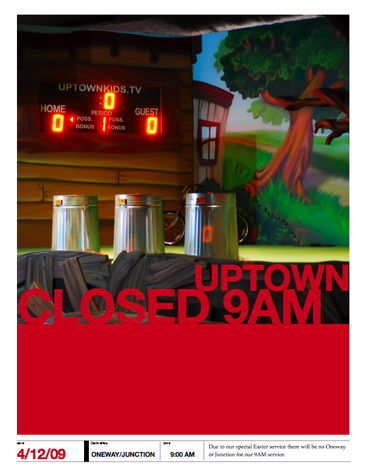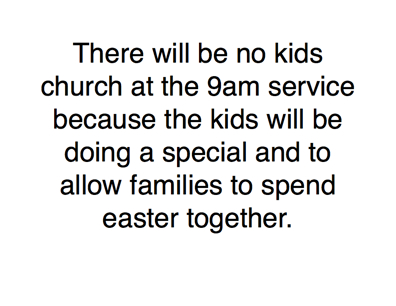 I know that I am not the sign guru that my friend Matt is. But I am passionate about our mission, and our kids mission statement is as follows "We exist to create lifechanging environments for kids."
One of the things that irritates me in children's ministry is we allow what works to rob us of what's possible.
I had to make a sign that functioned to inform parents and guests that our Uptown experience would be different due to our kids doing a performance in the sanctuary. To often we settle for high focus on information low on inspiration. When we redid our kids wing I decided to never do things that took away from the experience. Crappy signs may work to give out information but do not inspire greatness.