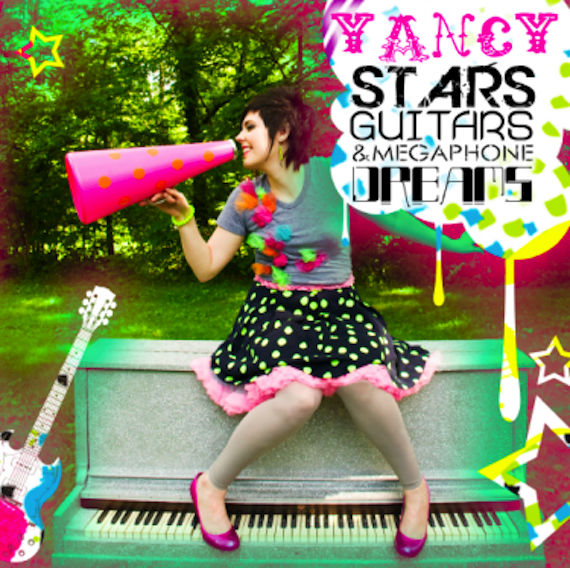 Today is the official release date of Yancy's new Album "Stars Guitars & Megaphone Dreams"! Yea! I have heard a few of the songs on the album and I have to say this one is her best one to date. If you have kids or work with kids you want this CD believe me.
If you haven't got out there and gotten your happy little hands on Yancy's New CD, what are you waiting for?" – Jim Wideman (not really a quote from Jim but it sounds like it could be right?)
Yancy has graciously offered to give one of my readers a copy of the CD/DVD combo pack. Here is what you can do tweet the following tweet or leave a comment below if you are an anti-twitterite.
@samluce is giving away a free copy of @yancynotnancy new CD/DVD combo over at samluce.com http://samluce.com/?p=4206 #kidmin #cmconnect