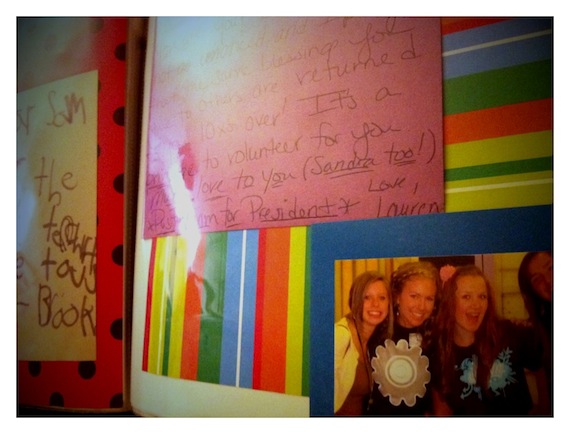 Last month was pastor appreciation month, and last Sunday our kids ministry team surprised me by giving me a scrap book of cards, letters, notes of thanks from adults and young people on our team, some notes from parents, as well as notes from the kids in Uptown now and some kids who are all grown up who used to attend uptown.
I have been reading over the letters and notes of the past couple of days and have been blown away.  It has been humbling and encouraging and overwhelming. Of all the honors I could be given the fact that the people you work so closely with think such kind things amazes me.One of things that I have always struggled with in Children's ministry is that you don't see results right away. Over the years I have come to realize that effectiveness is not measured in weeks or years but in decades. I am passionate about the local church because of that. There are few places in ministry where true effectiveness is about longevity and team like the local church. I decided long ago that I would give my best to help build the local church and that value has never changed.
I am so grateful to be in a church that values ministry to kids and so thankful to be part of a team that understands kids matter and will do whatever it takes to create life changing environments for the kids we are blessed to minister to.
Thank you for all your thank you's and notes of encouragement. They blessed me more than you will ever know.
Sam