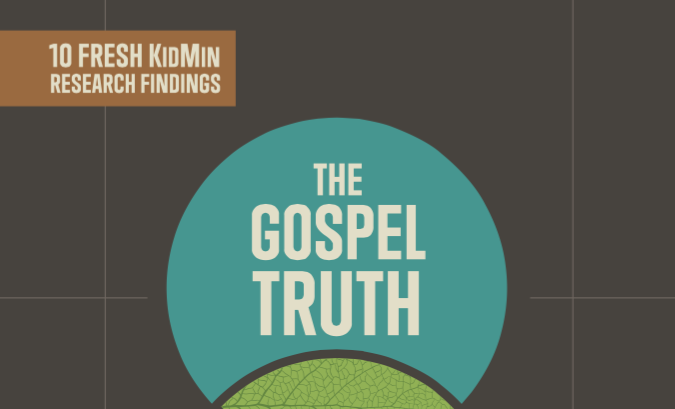 Until 5 years ago I had heard of Awana but knew very little about them. Over the past few years that has changed I have had the privilege of meeting many of the Awana staff and team. Every time I leave a meeting with them I am blown away by their passion to reach kids and families as well as the bigness of the vision they have to do so. Here is a short video of the impact they are having around the world.
This week Awana is releasing a new book called "The Gospel Truth About Kids Ministry" here is how they describe it.
The Gospel Truth About Children's Ministry. The book is based on research we conducted in 2013 & 2014 to "take the pulse" of the children's ministry community. We wanted to fully understand the wants, needs, and expectations of children's ministry decision makers. This fresh research will equip leaders and their ministry teams to make the kind of changes that are necessary to reach this generation of kids- and beyond.
I like that in their book they address many of the problems children's ministry workers face and they don't leave it there they offer insight and solutions. I know what some of you might be thinking "I'm not an Awana church, and I don't think I ever will be." That doesn't mean you can't learn from Awana pray for their success and apply some of the wisdom and tools they have to share to help you be more effective where God has placed you.
"The Gospel Truth About Kids Ministry" Is has many great quotes, insights, stats and potential solutions. My favorite quote was the following.
Many fear that in the overwhelming busyness of running a children's ministry program, we may have lost sight of the priority — making disciples of kids, parents, and leaders.
The reality of reaching kids is the more you reach the busier you become and if you are not careful you can become a middle manager to kids who need a pastor. Such an important reminder for me in reading this book that the gospel must be the beginning middle and end of all I do, and if I am not pointing kids to Christ weekly and intentionally. I am missing the whole point.
The Gospel Truth About Kids Ministry will be available on the 22nd of June at the Awana online store. Be sure to pick up a copy for yourself and one to share.