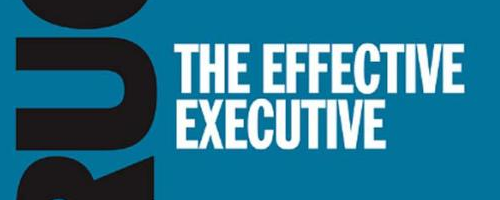 Rereading "The Effective Executive" by Peter Drucker the thing that I keep coming back to is what he says about the difference between manual workers and knowledge workers.
Drucker says manual workers are concerned with being efficient, knowledge workers must be consumed with being effective.
The one thing that will make me a more effective leader is asking myself "Am I being efficient or am I being effective."
Efficiency is doing things right; effectiveness is doing the right things.
Peter Drucker
Effectiveness is a byproduct of doing the right things.
As a boss am I asking for effectiveness and rewarding efficiency?As a parent am I efficient with my time more than effective with my convictions?
As a husband do I effectively listen to my wife or efficiently listen?
As a follower of Christ am I efficient in my love of others or am I effective?