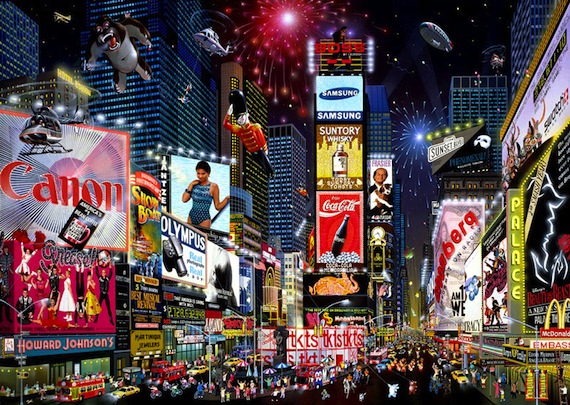 I appreciate everyone who stops by my site and adds to the conversation. I want to take a few minutes to encourage you to check out some of the things the people who sponsor this site have to offer.
Let The Children Come – Are one of my site sponsors. They offer lots of different child evangelism tools. Love the idea they have for wordless book idea for preteens girls click on there banner to the right to find out more.
Jonathan Martin Creative – They are an unbelievably talented company our church will literally never look the same because of them. Every week when kids come to Uptown and their breath is taken away. I am so grateful to JMC for the time and energy they put into making our space amazing.
KidzBlitz Curriculum – Is produce by Roger Fields a children's ministry veteran with a huge passion for ministry and helping kids pastors. His stuff is excellent for large group environments. If you do large group in kids ministry or are just looking to change things up, head over to KidzBlitz and see what they have to offer.
Bible Bucks 2.0 – Winner of the 2010 Children's ministry expo's Jawdrop innovation award. Bible Bucks 2.0 is a new way to do rewards at your kids church. It's a web based reward system that will leave your kids talking.
R04r.com – An innovative iPhone app company that was started by a good friend of mine – The user interface is drop dead simple. If you are looking for a iPhone app or android app contact Matt at R04R tell him Sam sent ya!
LifeWay Kids – The people at LifeWay kids are great. I have had the opportunity to talk to them several times over the past few years. Love their spirits and passion for kids ministry currently they are advertising their VBS stuff on my blog. You definitely need to check out the stuff they are coming out with.
Discipleland – Discipleand produces all varieties of kids ministry curriculum. They even have some lessons for nursery aged kids, and a section to download free resources. Check them out by clicking the banner to the right.
Worlds of Wow – Is a one stop shop to custom theme your church or business. Regan heads the company up and is a stand up guy. They put in our indoor playground in our church and 5 years later the kids love it like the first time they played in it.
God's Kids Worship – Bob and his team do an amazing job of producing modern worship for kids. If you are looking for christmas songs for you kids or worship songs they have you covered. You'll be glad you did.
Children Desiring God Conference. – This is one conference I have not been to but would love to go to. I have listened to countless sermons by John Piper and have read many of his books. His life message, challenges me every day "God is most glorified in us when we are most satisfied in Him." For more information on this conference click on the banner to the right.
The Orange Conference – Love the heart and message of Orange. So appreciate Reggie and his team. If you have never been to the Orange conference put it on list of conferences that you need to attend.  For more information on this conference click on the banner to the right.
Children's Pastor's Conference – Went to CPC for the first time last year was really blown away by the quality of conference Michael Chanley and his team put on. Lots of practical how twos as well as inspirational general sessions. If you haven't been to CPC in a few years you need to come see what all the changes are about. For more information on this conference click on the banner to the right.
Children's Ministry Magazine – Chris Yount Jones and the folks at group have made such an impact in many aspects of Children's ministry. From VBS, their Magazine, books and resources to help Children's ministres be more effective. Group really is passionate about helping ministry leaders connect and grow. For more information click on the Children's Ministry Magazine link and their Faithweaver link on the right.