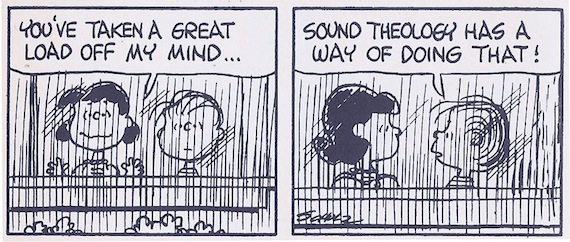 It's true. I ashamed to admit that for a long time in my life I looked at Theology as an obstacle to "real" ministry. I started working with kids in my early 20's and shamefully thought that Theology and doctrine were of no use to me as they were to weighty for kids. Most Christians and many churches have no use for doctrine as we have successfully made Christianity a personal thing. Understanding the personal nature of Christ's sacrifice is very important but thinking that Jesus is my personal Genie in a bottle is devastating. It's plainly seen in our worship music much of it now days is focused on me and my relationship to God the personal side of our relationship with him. Hymns seem to be more focused on the unchangeable truth of who He is. This is unfortunate because few things connect theology with the non-theologian like music does.
I have come to the realization in my life that Theology matters. It matters not because we want our kids at age 6 to pick a side on the age old Calvinist vs. Armenian battle. Theology matters because we do what we believe and we teach through the lens of our experience and understanding. What we believe about the church affects how we relate to the church and what we teach our kids about the church. What we believe about Justification affects how we walk out of Christian faith and demonstrate that to others.
Our responsibility is to think through why we believe what we believe. We need to own our Theology because we have a responsibility to teach it to our kids and model it to the next generation. Am I theological savant? Nope, but I the years to come I want to do everything I can to think through deep truths, distill the truth of them and deliver them in a way that kids can digest and apply them to their lives.
One of the things I am working on right now is a book for parents and church leaders to help kids understand theological truths and create a proper Biblical worldview that is slowly being expunged from our culture.
Last night I was putting my kids to bed and my middle boy had a rough day. I told him he needed to make better choices. He's only four years old and he said "Ok Dad, I'll try harder." I told him "You don't need to try harder. What you need to do is trust more. You need to trust Jesus because we all need God's help." I don't want my kids to grow up thinking they have to try harder. I want my kids to grow up thinking they have to trust deeper.
Theology matters.