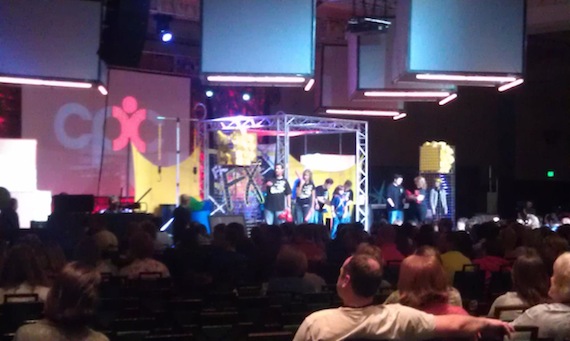 At CPC Orlando I got to see Roger Fields and his team do their thing. It was high energy and lots of fun. I have followed Rogers blog for awhile but at CPC I got to spend a bit more time with him that I have previously, he's a blessing to the kidmin community. I love his passion for families, leaders and life. He is one of the most innovative people I know he is always looking for new ideas and new ways to do things.
His Kidz Blitz show was fantastic. If you are looking for a high impact, high energy family event that minister to kids in your church and draw  kids from the community. Contact Roger and his team you will be glad you did.
I had a great time getting to know Roger at CPC Orlando if you want to join me and Roger in CPC San Diego we would love to meet you!