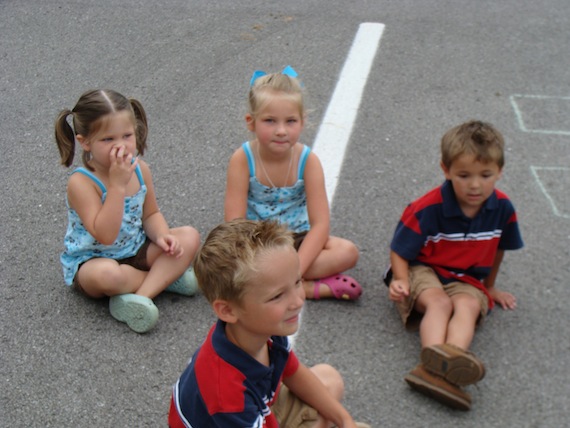 In the life of your child there are few as important as the friendships they will form. One of the things I have seen in seeing kids grow up in our church is that the kids who chose their friends wisely did much better through their teen years. I look at all the kids that are friends with my kids now and I look at their lives because I realize that one day those kids will have as much or more influence in the life of my kids and you know what that scares me.
I remember when the realization of a truth that really revolutionize my view of who my kids friends will be hit me. It sort of happened in an unorthodox fashion, I heard someone say to a kid, "You can pick your nose, and you can pick your friends but you can't pick your friends nose." It was through that disgusting little statement I felt God speak to me that I need to help guide and if need be eliminate friends from my kids life. I think most parents think that may be to harsh but I don't care. I pray over my kids every day that they will make "Good friends and wise choices with God's help."  I think we as parents underestimate the power of friendship to our own detriment. Jr. High and High School are a psychotic alternate universe where nothing makes sense and everything is the end of the world. If they don't have a group of friends in their life that is grounded in the same mindset and values more than likely you kids are going to have a hard time.
I love my kids enough that no matter who the parents are of the kids my kids are friends with if I feel those kids are not going to be part of that group that shares the same values I will talk to the parents of that kid no matter how awkward the conversation would be. I care more about the long term health of my kids than what the parents of my kids friends think of me. When you look at the kids who are friends with your kids now as future partners in the development of your kids it changes your perspective. So parents pick your kids friends don't leave something this important to fate or chance.
Practical steps to picking your kids friends –
1. My kids will NEVER go to another kids house for a sleepover, if a sleepover happens it happens at our house.
2. As much as possible drive you kids and their friends around when they need a ride.
3. Do what you can to provide an environment in your home that your kids want to stay home and your kids friends want to come over
4. When your kids are small spend time with families who have kids you admire at the same age of your kids. Proximity is huge in forming friendships young.
5. Teach your kids who is a good friend and who isn't
6. Teach your kids what qualities go into a good friend and how to be a good friend. Who you are is who you attract.
7. Resolve to always care more about what the well being of your kids than the feelings of the other parents involved.