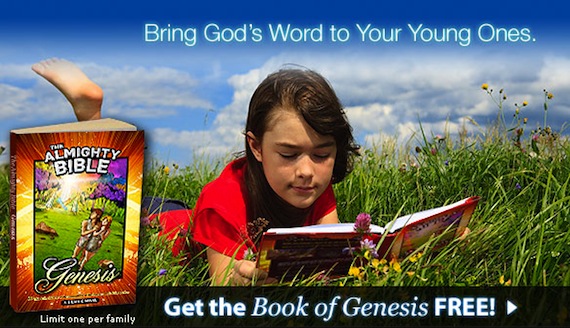 I recently reviewed The Almighty Bible and was really impressed with not only the bible they produced but the vision they have and all the other stuff they are doing. If you want to win a copy of Genesis from the kind folks over at The Almighty Bible Tweet the following:
@samluce is giving away a free copy of Genesis from @almightybible http://thealmightybible.com/ over at http://samluce.com/?p=4620 #kidmin
If you don't have twitter leave a comment on my blog. On friday I will pick 3 lucky winners using Random.org.