So I have been inundated by well wishers from Texas asking about my mental state. Thanks for your concern…
1. I am just fine
2. I have recently become aware that the Rangers have more than 3 fans. Twitter is crazy awesome right.
3. Most texas fans don't realize but for any true Yankee fan getting to world series is great don't get me wrong but seeing the Red Sox not even make the playoffs brings us as much or more joy as a trip to the World series. I know that is hard for you to wrap your mind around but it's true. I think Ranger fans underestimate the hate we have for the Redsox. For example I asked my son what team he loves he said "The Yankees" I asked him what team he hates "The Red Sox" I asked him what about the Rangers he said "Who are they"
4. Lastly I thought I would make a little chart to show you that I am just fine.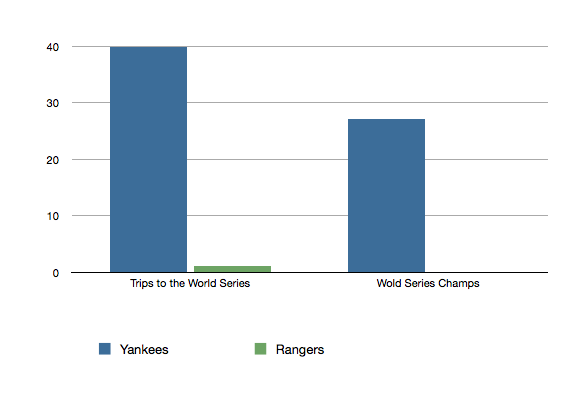 Congratulations Texas you deserve to advance it's not officially over yet but so far you have been the better team "This week."  Best of luck, Redsox suck.