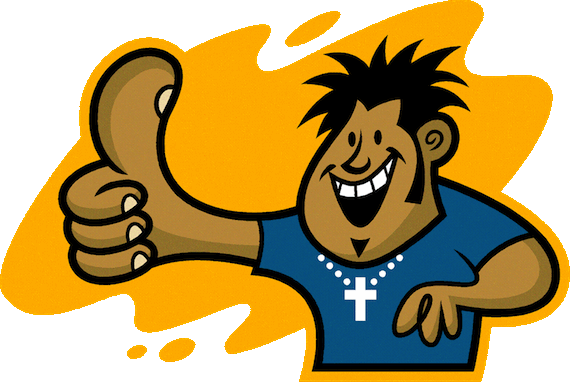 Yesterday I talked about what doesn't work for us today I am going to tell you what works for us. Now keep in mind these are the things that work for us. Some of them are universal some are unique to us. So eat the meat and spit out the bones.
Consistency – We basically have the same schedule and do the same games and have done so for the past 14 years this has created a sense of safety security and tradition. We do the same things at the some time and it really helps kids who are away from home for the first time because not only do the councilors know what is coming next the kids who have been at the camp for a few years also know. Consistency is key.
No free time – The kids have no free time. Well maybe a few minutes before and after meals depending on how fast of a eater they are. This is huge in keeping young kids from feeling homesick we have only had a couple of kids who are homesick to the point that they want to go home most kids are so busy they don't even have time to think about home.
Values and Vision – We speak the same three messages every year to the kids we deliver the content in different ways but we essentially speak about 1. Having a relationship with God  2. How we are called to love people 3. How we need to be empowered by the Holy Spirit.
We make the entire camp a game – Everything is a competition. Kids love it they are all competing for a plunger that I nailed to a wooden box and painted gold many, many years ago. They love competing, we use that time to teach them the bible and serving others outside the context of the meetings. It's silly. It's fun and it works for us.
What do you do at your camp that works for you?