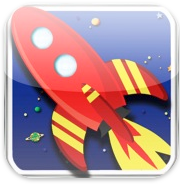 Preschool Arcade – Includes three educational mini-games for under a dollar!
– ABC Invasion
– Pinball 123
– Claw-Crane Matching
Fully animated, with dozens of great sounds for little ones to enjoy, plus it is educational! Teaches alphabet recognition for all the letters of the alphabet both capital and lower case, enforces basic number recognition and counting skills (from 1-10), cognitive matching learning methods, fine motor skills, and much more.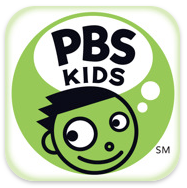 PBS photo booth – Put your child in a photo with a favorite PBS KIDS character in three simple steps. Easy and safe for kids to use, too! Features leading characters from series that air on PBS KIDS and PBS KIDS GO!, including Arthur, Caillou, Clifford, Curious George, Dinosaur Train, Fetch!, Sesame Street, Sid the Science Kid, SUPER WHY!, Word Girl, and more. A Web version of the app is at pbsparents.org.
Pig Rush – Finally, an iPhone/iPod Touch game that is fun for the whole family. Kids love it – if they can get it away from their parents!!
Pig Rush is a hilarious and addictive platform game where you help Jumpy the pig run away from the farm. On the way, you encounter deep ravines, fire, and moving platforms. Grab a fire hat to protect you from fire, and get a power up to turn into an invincible giant pig!!
Check out the demo video!!: http://www.youtube.com/watch?v=b1W3oeQB3Nk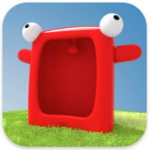 Talking Carl – ***iPod Touch owner, check your earphones has a mic before buying. Carl only repeat if you have earphones with mic***
Carl, repeats anything you say with an hilarious voice, he can also be poked and pinched and you can even tickle him to make him laugh out loud.
On iPod Touch, remember to plug earphones with mic in to have Carl repeating.
Talk to him and he'll repeat your words with an hysterical voice.
Tickle him and he will laugh out loud.
Poke his eyes and he will shout and yell.
Pinch him to hear him growling in harmony.
And if you forget him he will grumble.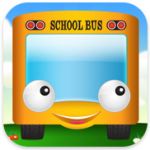 Wheels on the Bus – Created by parents, Wheels on the Bus is a fun, interactive musical book, based on the popular children's song. Come aboard the bus to spin the wheels, open and close the doors, swish the wipers, pop some bubbles, make a dog bark, and much more!
Delight your children while encouraging cognitive, language, and motor development:
– Sing and read with your children.
– Listen to the song in English, Spanish, French, German, and Italian.
– Record your children's singing!
– Hear the music played on a violin, cello, piano, and even a kazoo.
– Touch, explore, and discover fun surprises in the captivating, interactive illustrations.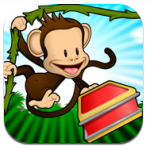 Preschool Monkey Lunchbox -Monkey Preschool Lunchbox is a collection of six exciting educational games for your preschooler (ages 2 to 5).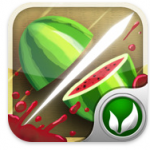 Fruit Ninja –Swipe your finger across the screen to deliciously slash and splatter fruit like a true ninja warrior. Be careful of bombs – they are explosive to touch and will put a swift end to your juicy adventure!
Fruit Ninja also uses OpenFeint, so players can unlock achievements and shoot for the top of the global leaderboards while racking up OpenFeint points.
Your success will also please the wise ninja Sensei, who will accompany your journey with wise words and fun fruit facts.
Fruit Ninja is the messiest and most satisfying fruit game ever!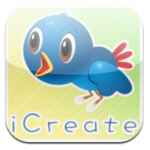 iCreate – iCreate is what we create for your kids so that they might use it to create anything- learn some new words, build some houses, draw some flowers or even compose some music(future version).
We're ready to provide your kids a magic slate to interact with the world!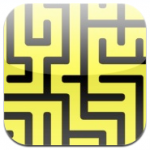 Infinite Maze –  is a fast and easy to play maze game that is fun for all ages. A new maze is uniquely generated each time you play, making no two mazes ever the same! A wide variety of colorful themes make the mazes not only unique, but beautiful. You can even use photos from your photo library.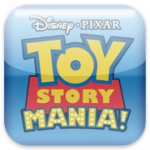 Toy Story Mania – Recipient of the 2010 Parents' Choice Award. Step on up and play the all new game inspired by the Toy Story Mania! attraction at Disneyland and Walt Disney World Resorts. You are the honorary toy so giddyup and test your skills in some zany and fun carnival games!
All your favorite characters are here! Slide your finger up, down and across the screen to control your spring-action shooter. You'll need to keep a sharp eye on your targets! Certain targets trigger surprise reactions and special effects.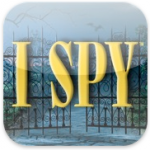 I SPY Riddle Race – The overwhelmingly popular search and find game makes a splash on the iPhone™ and iPod touch®!
I SPY Riddle Race combines the signature hidden object play of I SPY with the fun appeal of board games and fast-paced challenges. Based on the best-selling books from Jean Marzollo and Walter Wick, I SPY Riddle Race boasts 60 I SPY puzzles, two play modes and numerous bonus challenges!
Great for kids and casual gamers!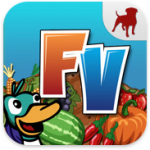 FarmVille – Plow, plant and harvest on the go 24/7! FarmVille, the most popular game on the web, is now available on your iPhone. Current FarmVille players can access their existing Facebook farm, and new users can create a farm.
Choose from a variety of seeds to grow beautiful fruits and vegetables. Earn coins and XP to decorate your farm or expand your acreage. Work faster with vehicles like tractors and seeders, and rear livestock including cows, sheep, and pigs. The more you help your neighbors, the faster you'll level up. Exclusive iPhone/iPod items available!
A Facebook account is required to play FarmVille. Creating a Facebook account is free.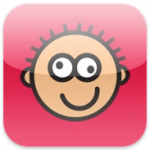 Mad Libs – Mad Libs is now available in a fun, new interactive AND digital platform! In this sample version of Vacation Mad Libs you can test your fill-in the-blank skills for FREE on your iPhone or iPod touch. Then, get all the silly stories and crazy word game play in the complete version with the Goofy Mad Libs iPhone App.
Share your outrageous Mad Libs story creations with friends and family with just the touch of a button using this fun and interactive mobile application!
Super Why – Help your child achieve the Power to Read with this collection of four SUPER WHY interactive literacy games. Your child can play along with each of the four main characters from the TV series: Alpha Pig, Princess Presto, Wonder Red, and, of course, Super Why, while practicing the alphabet, rhyming, spelling, writing and reading. Super Duper!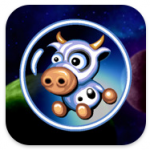 Cows in Space – In a failed galactic operation, the cows of earth have ended up FLOATING AROUND IN SPACE — encapsulated in air bubbles.
Brave space pilot, it's time to charge your jelly beam and get ready for an intergalactic mission to TELEPORT THE COWS back to earth!
Doodle Jump – STOP THE PRESS! Doodle Jump WINS 2010 APPLE DESIGN AWARD for excellence in design, user experience, innovation, performance, technology adoption, and quality! This is the OSCAR/ACADEMY AWARD of iPhone Apps!
Doodle Jump™ is THE MOST ADDICTIVE GAME on the App Store. It is considered one of the best games for the iPhone and iPod touch. A must have! But, BE WARNED: it is Insanely Addictive!™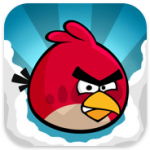 Angry Birds – The survival of the Angry Birds is at stake. Dish out revenge on the green pigs who stole the Birds' eggs. Use the unique destructive powers of the Angry Birds to lay waste to the pigs' fortified castles. Angry Birds features hours of gameplay, challenging physics-based castle demolition, and lots of replay value. Each of the 150 levels requires logic, skill, and brute force to crush the enemy.
Protect wildlife or play Angry Birds!
A classic pencil and paper game done in "doodle" style.
Tic Tac Doodle – Tic Tac Doodle is one of the five mini games (Hangman, Battleship, Word Search and Dots) found in Doodle Games. If you like Tic Tac Doodle, check out Doodle Games in the AppStore! Doodle Games is a collection of some of your favorite pencil and paper games, brought to life on the iPhone.  This is the perfect game for your next road trip, boring meeting, or family gathering.
Play DoodleGames on your iPhone and save a tree!
Dress Chica – Coming to you from PBS KIDS Sprout, Dress Chica is a fun, interactive game for you and your preschooler.
To help Chica get dressed, select hats, scarves, and more by touching the pictures and dragging them onto Chica! Shake the phone to hear Chica chirp and to make her dance. When you're done you can save a picture of your creation, select a greeting, and make a postcard to email to friends and family.
How many outfits can you make? Play again and again to make a new outfit every time!
New outfits for Chica will be added from time to time, so check back often.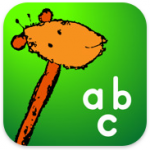 iWriteWords – iWriteWords teaches your child handwriting while playing a fun and entertaining game. Help Mr. Crab collect the numbers in sequence by dragging him with your finger – and drawing the letter at the same time. Once all the letters in the word are drawn properly, a cute drawing appears. Tilt your iPhone or iPod Touch and watch the letters slide into the rotating hole and advance to the next level.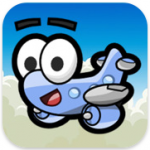 Airport Mania – Pack your bags for a trip through the skies in Airport Mania! Travel through 8 amusing airports while you land a variety of planes, purchase upgrades, and avoid delays. Stay on your toes as some planes carry precious cargo and will need to land in a hurry, while others might need a trip to the repair shop. But, with good planning, you're sure to make it to the gate on time! With unique challenges, whimsical characters, and fun that will put a smile on your face, Airport Mania is one flight you can't miss!
Your kids will have so much fun, they won't even realize they're learning.
Giraffe's Matching Zoo – Giraffe's Matching Zoo is a vibrant and exciting mind development game designed for children, but fun for all ages.
Every adorable animal makes a unique and entertaining sound.
Fun music, cute animations and special effects make this game a blast to play.
Best scores and times are saved (even after the app is closed). Can you beat your best time?
Stick Skater – Ranked #2 paid apps USA, Ranked #1 Sports game in 15 countries. You are a little stick skater just trying to make a name for himself by throwing down the biggest tricks at all the famous locations including Dogtown, Carlsbad, Hollywood and Wilshire. Do you have what it takes to turn pro and score that elusive skate mag cover photo?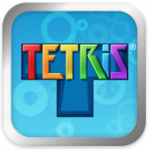 Tetris – ENDLESS HOURS OF FUN
Enjoy Classic Marathon mode, slide, rotate & drop your tetriminos into place with touchscreen controls.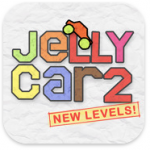 Jelly Car 2 – The sequel to one of last year's top games is back! JellyCar 2 comes fully loaded with more than 30 new levels, new power-ups, and three new modes! JellyCar is the hit driving platform game developed by Walaber. The game is about driving a squishy car through squishy worlds to reach the exit.