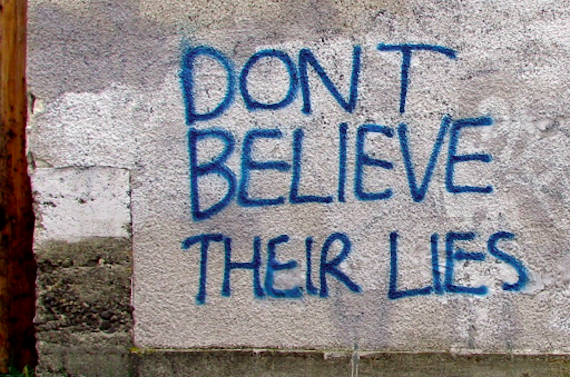 One of the things about the internet I find less than great is you can very easily create a over-important fake version of yourself. You can get so much into your own personal stats on your blog, or the amount of twitter followers or Facebook friends that you began to believe you are more important than you really are. How many times have you heard of people lying to someone online about who they really are. People do it all the time they lie about their weight, age, interests because they can. I know you find people who do that deplorable as do I, but what about us? What about pastors? In kids ministry like anything in talking about what we do right we can paint a very different picture that what is actually reality, because we all win sometimes and lose sometimes. I find that in talking about our wins all the time people may start believing that we never lose.
One of the things I try to do in raising our kids is give them a realistic view of a imperfect person striving to be what Christ has called me to be. When I grew up most parents felt that it was important to project a perfect image of themselves to their kids. I don't believe that works. I think kids learn just as much from the times you screw up as they do from your greatest victories.
In blogging the past few years I just realized I haven't always done that with you so I thought it would be appropriate to start a new series of posts called "The things I did that didn't work." The internet is a powerful tool (thanks again Al gore for making it) but I believe that a healthy dose of reality always helps. I have learned a lot of things over the years but the single most important thing I've learned is that I don't know everything and need to keep trusting God for direction and learning from others along the way.  I encourage you to read along and share some of the times you messed up because I think as much as we learn from what we do well. We can learn just as much from what we didn't do so well.