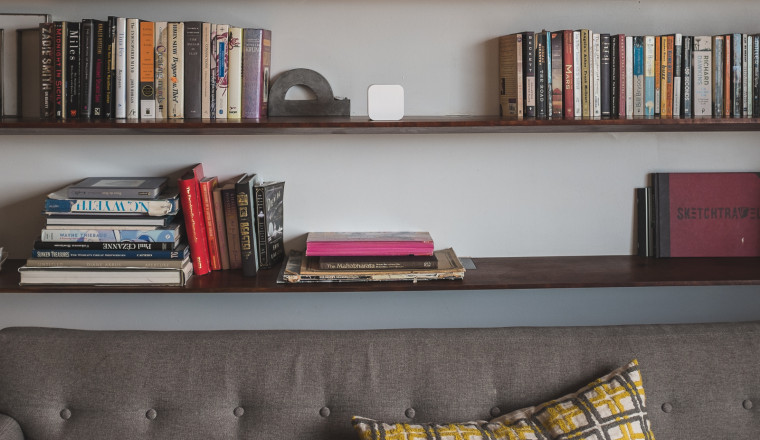 Today is the launch of a brand new product on the market that will have every family rejoice. Circle is managed through a companion iOS app, Circle with Disney is a tool that helps parents stay informed about their kids' online activities and limit screen time on every device in the home, including smart phones, tablets, computers, and gaming consoles. Circle with Disney pairs with home Wi-Fi and gives parents the ability to filter content, set a bedtime for devices, and even completely pause the Internet. Each user's profile and settings can be completely customized based on age and parents' preferences.
If you are a parent with kids under the age of 18 you are struggling with the blessing and the curse of technology. There are many solutions out there the problem is many of them require a double-digit monthly fee. Here is where circle comes in. Not only is Circle feature rich but you pay for the unit set it up and instantly you have control over the internet in your home. You have the ability to set time limits, filter content and block ads. This happens all with a small attractive unit called circle.
To take back the internet in your home click here
Find out more about Circle now!
Key features of Circle with Disney include:
TIME LIMITS: Families can set daily Time Limits on any app or content
category they want. With Time Limits, families can customize how much
time their kids spend on each platform and set a total online time for the
day.
FILTER: Families can set individual filter levels for each family member.
Circle with Disney has four preset age-levels and allows for further
customization by platform, app, website, and content category. Families
can choose a filter that matches each user's age and interests, filtering out
inappropriate content.
INSIGHTS: Families can stay informed about where their kids spend their
online time―by platform, category and website. Circle with Disney allows
families to see a member's total time spent online and the sites visited.
PAUSE THE INTERNET: With the press of a button, families can pause
the Internet, disabling access to a specific device, individual, or the entire
home.
BEDTIME™: Families can create a BedTime™ for each family member
and their devices. Simply set a sleep time, when the devices will
disconnect from the Internet, and an awake time, for the morning when the
devices will reconnect.
GUEST DEVICES: Circle with Disney recognizes when a guest joins the
home's Wi-Fi and can apply a family's home settings to visitors' devices.
BLOCK ADS: Circle with Disney can block ads for any user's devices.
EVERY DEVICE: Circle with Disney knows every single device connected
to a family's network (smart phones, tablets, computers, gaming consoles)
and gives families the ability to manage each.
Convinced? I am