So I had this random idea a couple of days ago to help push the family ministry conversation forward. I thought. What if we held a live twitter conversation with some of the sharpest minds in family ministry out there? And what if you in the Youth Pastor, Kids Pastor, Family ministry joined in with your thoughts and questions? So here is what we are going to do Tomorrow August 13th at 3pm EST we are going to hold a #asknextgen conversation on twitter.
Here is where you come in. We need you to engage and ask questions. You can chime in with your own questions, you can ask follow-up questions to questions asked by others. This is your opportunity to ask some of the brightest minds in family ministry a question you have always wanted. All you need to do is search out the hashtag #asknextgen and you will find the conversation. When you ask your question make sure you include the hashtag #asknextgen or you question or comment might be missed.
[callout]Looking for a way to make sure you don't miss any of the action on Thursday? Use Tweetchat.com all you do is enter #asknextgen when prompted followed by your user name and password for twitter and you will be able to monitor the conversation, tweet, or respond to tweets all from one browser window. [/callout]
So who will be on the #asknextgen panel?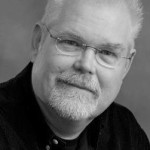 Jim Wideman has spent over 37 years helping churches and leaders thrive! Jim has trained hundreds of thousands of children's and student ministry leaders from all denominations and sizes of congregations around the world. He has been a speaker, teacher, author, leadership coach and ministry consultant as well as worked in 6 thriving churches over a span of four decades.  Although Jim is most widely known as one of the pioneers and fathers of the modern Children's Ministry movement , He has also served as a Student Pastor, Minister of Music, Christian Education Director, Associate Pastor, School Administrator and Executive Pastor. There's not an area of ministry within the local church Jim has not had the privilege of overseeing.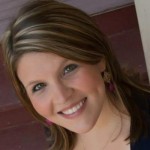 Michayla has had the privilege of spending the last seven years in children's and family ministry serving in various capacities at Awana like media production, digital strategy, conferences, partnerships, and ministry program design. She has also had the privilege of consulting for ministry friends and organizations as they seek to clarify their message and get closer to those they seek to serve. Michayla currently serves as the Training Director for INCM.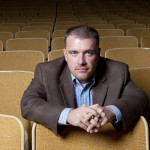 My name is Timothy Paul Jones, and I love living in the city of Louisville with my wife and daughters. Over the past two decades, I've had the privilege of leading several congregations as a pastor and in associate ministry roles. Now, I serve as a professor and associate vice president at one of the largest seminaries in the world, The Southern Baptist Theological Seminary. Here, I invest my time in mentoring a rising generation of God-called ministers of the gospel. I also edit The Journal of Discipleship and Family Ministry and write books in the fields of apologetics and family ministry. I enjoy spending time with my family, meandering along city streets, visiting baseball parks, drinking French-pressed coffee, eating local foods, and cooking for friends. I serve in children's and family ministry at the east campus of Sojourn Community Church.
Kenny has articles in magazines, chapters in books and gets the opportunity from time to time to lead breakouts at conferences. Kenny launched the Illuminate Conference in 2011. Illuminate was the brain child of him and his church ministry staff as an effort to provide high quality ministry training for volunteers that was both affordable and local (obviously depending on where you live). Illuminate trained and equipped nearly 3000 staff, leaders and volunteers in 9 separate events since 2011.
Kenny is the NextGen Pastor at Gateway Church in Austin, TX, where he oversees all ministry from birth through high school. He loves his church and the people he gets to work with from day-to-day. Between his full-time gig and all this extra stuff, he simply can't believe his good fortune.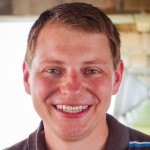 Jared is the husband to Megan and the father of three girls–Rachael, Lucy, and Elisabeth. Jared leads SojournKids as Pastor of Families at Sojourn Community Church in Louisville, KY and New Albany, IN. Jared's family raises chickens their our backyard, and  follows Atlanta Braves baseball and Alabama football. Roll Tide! You can follow him on Twitter: @jaredskennedy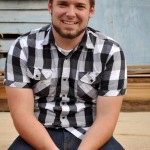 My name is J.C. I'm married to my incredible wife Kristen, and have a son named Cannon and a dog named Rico Suave. I'm the High School Pastor at Brookwood Church in Simpsonville, SC. I've been working at Brookwood since 2008.
Before I was the High School Pastor at Brookwood, I was the 5th & 6th grade pastor. I think being successful in high school ministry starts in Children's Ministry and a lot of my posts will reflect that.
I think everyone should be considering starting a preteen ministry and have some strong thoughts why you should and I want to authentically show you how to do it. I love using technology to help us do ministry.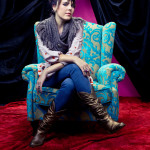 There's three layers to Yancy's composition. Artist, Writer, Worship Leader. Yancy has shared the stage with the music industry's brightest stars. As a songwriter her songs have been recorded by many artists including the #1 hit song "I Don't Want to Go," featured on Avalon's Grammy-nominated album Oxygen . As a worship leader, Yancy has the distinctive skill to lead all ages in worship. Her ministry focuses on music for families which includes Yancy's most recent CD releases "Jesus Music Box" for elementary age kids, "Little Praise Party-Happy Day Everyday" for preschoolers and "Roots for the Journey". A scripture filled, unplugged worship experience for adults.
Yancy resides in the Nashville, TN area with her husband Cory and son Sparrow. She keeps a busy schedule traveling the globe sharing her music in concerts, leading worship as well as training and mentoring worship leaders. Learn more about her music and ministry at www.yancynotnancy.com.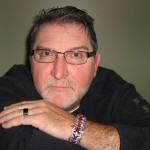 Byron is the West Coast Children and Family Ministry Coach for David C. Cook. He is entering his 33rd year consulting, training and speaking. He brings a passion and energy to leaders in today's church. Byron stays connected to the church by facilitating networks across the country. He and his family live in the mighty city of Chicago, Illinois.