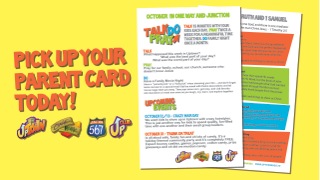 Rethink the needs of your church – What do the families in your particular context need?
When are they dialed in?  Do they need a resource or a program? Here are a few we have identified.
Baby born – resource
Baby dedicated – program
Talking to your kids about sex – resource
Baptism – resource
Don't reinvent the wheel but make the wheel fits your car. – A few things out there to check out, Group's milestones, Orange's parent resources, and D6.
Make sure the steps are practical. – Parents need simple and step by step.
Make sure you help parents see that their story for their family is part of a much bigger story.
Make sure that in everything you do Jesus is clearly seen. We have to partner with Christ before we can partner with parents.