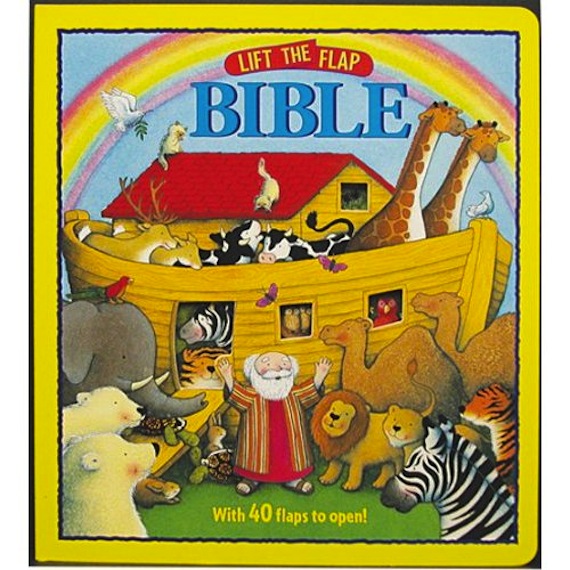 I've written a few posts about what bible to buy for your kids. Here are a few of those posts.
Helping kids love the bible: Stay one bible ahead
Resources to help your kids love the bible.
As a kids pastor my favorite bible has to be the Jesus Storybook Bible. I love because of the vocabulary it gives parents and kids to understand and explain the Gospel. The only problem for us with our youngest kids it didn't hold their attention because they are to young for the stories. So knowing that our youngest love lift the flap books my wife has been on a quest because it so important to us as a family for our kids to love the bible. We know that for kids to love the bible you have to find one that fits their context.
By accident my wife found a lift the flap book in one of our kids church classrooms. We borrowed it to read to our youngest she loved it! As I was reading it I got this weird feeling. I started thinking that the writer had to have lifted language from Sally Lloyd-Jones. I have read The Jesus Storybook Bible so many times I knew that the writer of this lift the flap bible had stolen stuff from Sally. So I searched the back of the book to see who the culprit was. You will never guess who the famous lifter of Sally's work was. It was Sally herself. I loved the Lift the Flap book because it reminded me so much of the Jesus Storybook Bible. I was thrilled to find out that Sally had written a Lift the Flap book for little kids that has the same heart and same language but are written in smaller chunks with flaps to lift.
If you love Jesus Storybook Bible and have kids under the age of 3 you MUST buy "Lift the flap Bible" it is magnificent my kids love it your kids will love it.