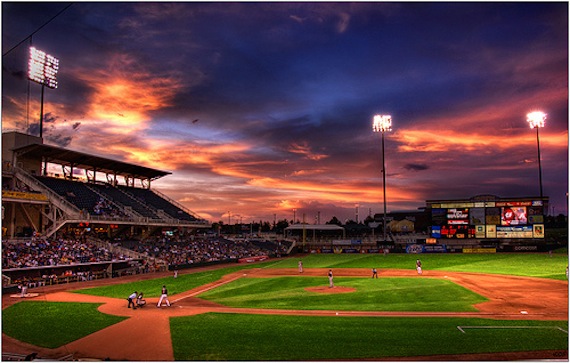 It's a family heirloom.
History is more valuable in baseball. In most sports it's what have you done for me lately.
It's the only game where the defense has the ball
It's the only game that spans the seasons (Well the seasons I happen to like)
It's the only game that has no clock it's played till it's over
I can't wait to bring my boys to the diamond and explain the game over hot dogs I paid way to much for.
I love the tradition the history and the strategy.
I love sitting in the stands turning my phone off and going back in time. There are very few things in life anymore that you can do that.
Baseball is reassuring.  It makes me feel as if the world is not going to blow up.  ~Sharon Olds
Sweet Lord I love baseball.