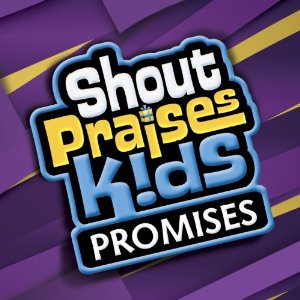 One of the things that is difficult  in children's ministry, finding worship music that isn't lame. In our kids church when we decided to switch from doing live worship to mostly DVD worship this was one of my main concerns. We use two main sources for our DVD worship videos, Hillsong and Shout Praises Kids.
The kind folks at integrity Music sent me a copy of Shout Praises Kids: Promises to review.
What I like –
We have used many of the other Shout Praises Kids titles in worship before. What I love about what they do is provide relevant worship music that is always well produced.  Almost all of  the songs on Promises are the songs that we are doing in our Adult and Youth services. I like that because I think there something powerful about parents and kids worshiping to the same songs.
Who needs to buy this CD –
1. Any kids pastor looking for cutting edge kids worship.
2. Any parent that is looking for worship music for their kids to rock out to at home.
This CD passed my 5 year old and 3 year old boy's rock out test. Their favorite song: Promises. My favorite song: Glory to God forever and stronger.
Do yourself a favor go buy a copy of this CD for yourself and for your churches kids ministry.