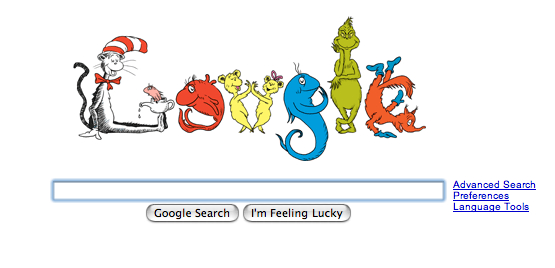 My posts have been getting to long. So I thought I would do a short one.
Yesterday was Dr. Suess' birthday. I love Dr. Suess not just because I am a Kid's Pastor I love Suess because:
1. His stories are fun
2. Don't need to have a point but often do
3. His stories are simple
4. His stories are sticky
Happy Birthday Dr. Suess.