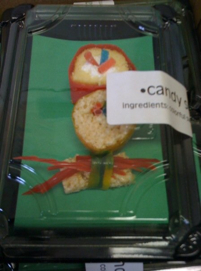 We had our grand opening this weekend. It was a blast. Thanks to all the volunteers at our church it was flawless from the food, the characters to the audio visual, flawless. God gets all the credit.
It was a huge win for our children's department and for our church as a whole. Thanks again everyone who made this past weekend possible.
Our Grand opening by the numbers:
Dignitaries: 2 – 1 mayor of our city and 1 Assemblywoman
Volunteers: 45 per service 3 services = 135 total (some served more than one service)
Clowns: 2
Characters: 4
Actors: 4
Rice Crispy squares: 850
Personal Invitations Printed: 1,000
Cupcakes: 570
Number of hits on our website the week of: 6,000
Total Attendance: 1100
Total boxes of Candy Sushi: 300
Flyers sent out: 20,000
Thanks again, can't wait for next year.