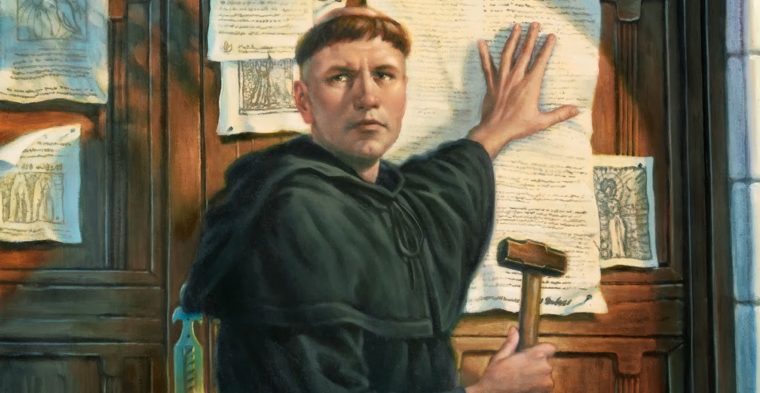 Tuesday we celebrated the 500th Anniversary of the Protestant Reformation. It was 500 years ago an Augustinian Monk named Martin Luther nailed 95 Theses to the door of All Saints Church in Wittenberg Germany. It was a small protest against the corruption in the church that has had ripple effects that are still being felt today. Many people argue that what Luther started was not good because it has created disunity in the church but the more you read scripture, the more you read Luther, and the more you realize that the Reformation was a clarification of the gospel far more than a reputation of the church of Rome.
We needed reformation then and we certainly need reformation today. So I thought it would be helpful to tackle a few of Luther's 95 Theses that have particular relevance for us as well as for the kids we teach.
#1 When our Lord and Master Jesus Christ said "Repent", he intended that the entire life of believers should be repentance. – This is fundamental and primary. Kids need to know what repentance is and how their lives should be marked by the daily practice of repentance. Kids that don't understand their need for repentance will never experience the sufficiency of Christ in His lavish forgiveness. More than ever our kids need to see repentance modeled to them and need to be called regularly to repentance.
#92 Away, then, with all those prophets who say to the people "Peace, peace" and there is no peace. – Our culture and sadly many even within the church are preaching and prophesying that the highest goal of Christian life is peace and personal happiness. This is a pernicious cancer in the very fabric of Christian life. To seek joy is a very different thing than pursuing happiness. Joy is understood in scripture as being founded in the person of Christ. It is Incorruptible because it is found in Christ who is eternal. Happiness is a feeling, it is personal it is undefinable, it is easily lost because we are fickle and this life is fleeting.