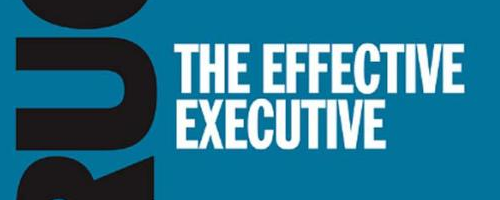 In this chapter Drucker explains the one thing that is universal is time. He says it is a scarce resource unless we mange it. The result of not managing it is nothing else in our life can be managed. We as leaders, parents and pastors have to figure out how much time we have so that we do in the time we have what really matters in this life and the next.
Everything requires time. It is the one truly universal condition. All work takes place in time and uses up time. Yet most people take for granted this unique, irreplaceable, and necessary resource. Nothing else, perhaps, distinguishes effective executives as much as their tender loving care of time.
Drucker, Peter F.  The Effective Executive  HarperCollins. Kindle Edition.